Discussion Starter
·
#1
·
So when I was a young trouble making wippersnapper in st.augustine FL there was this old abandoned military airplane factory type place that had shut down in the late 70's the sign outside states no tresspassing gov. warning contaiminated area do not make contact with water and soil. for info call 555-whatever the number was. and that made us want in even more... of course the original reason was that we heard it was haunted and there used to be a cult taking up residence there which actually was true but it wasnt haunted with the exception of hobo's. This place was several stories tall offices and contrustion areas ... and it was trashed from top to bottom. the bums would throw nuts and blots from above on the catwalk and yell for us to leave... but we were bastards... came back with paintball guns chased the poor guy out.... blue prints for planes and slides for national defense all over the ground I even came across a very large book detailing the construction of the b-52 bomber .... which I gave to my uncle who works at northrop grumman and someone lost there job for leaving so much junk behind. I called the number and they claimed it was an old battery factory and a spill is why it was closed ... but with all the hardcore military stuff and blueprints I beg to differ... so I went back a few years ago and got all this cool junk and its been sitting around take a gander.
Five of these things laying around found in a box labled b-52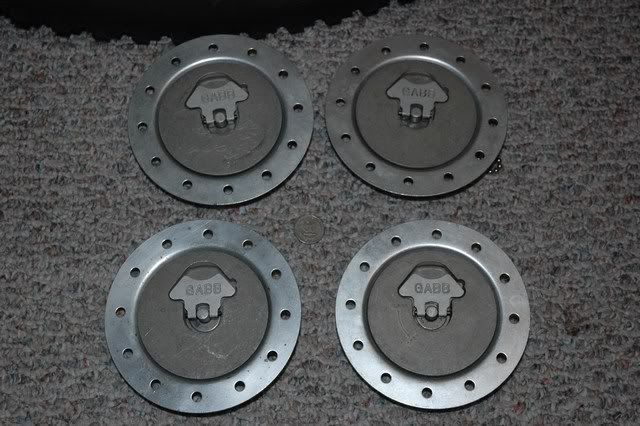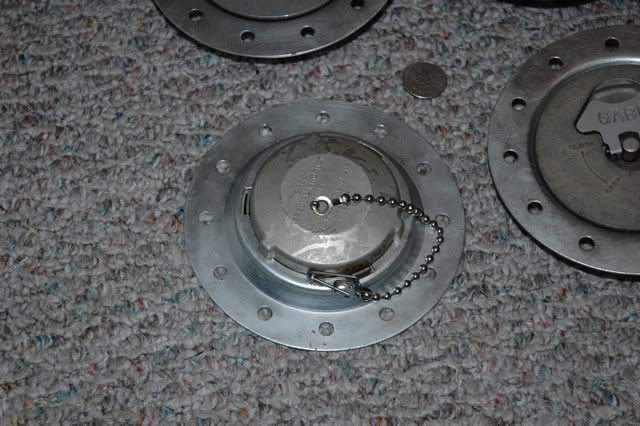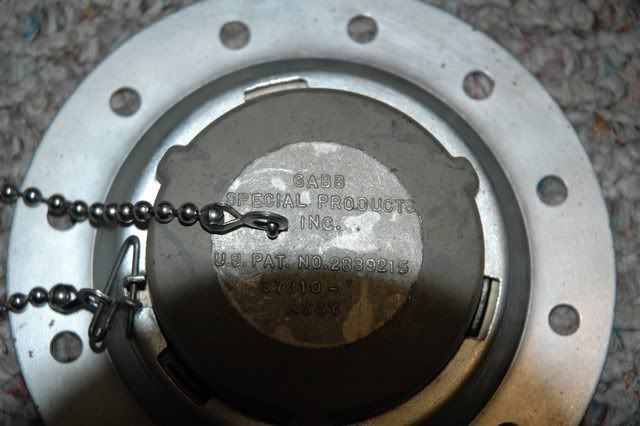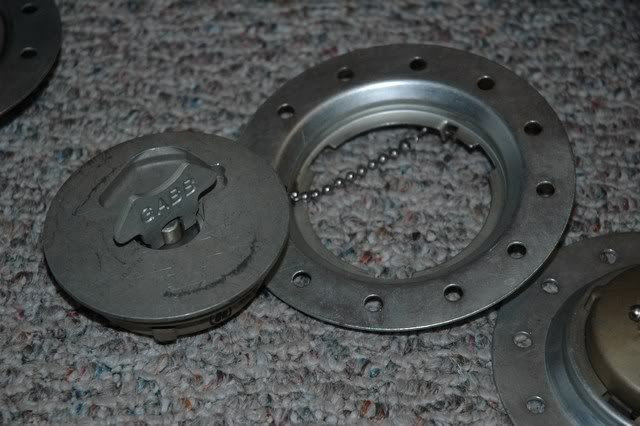 No clue but its very light weight alluminium
really heavy giant allen wrench
More lightwieght mystery crap
Now this is the stuff im interested in beside the gas caps
is it air line/ fuel line stuff or what? its super super light wieght i figuerd it for titanium but its alluminium anodized obviosly
these peices got together obviosly but why there nto air tight or anything
Any use you think? Or should I scrap it all besides the caps?