Discussion Starter
·
#1
·
Well guys i'm back. I'm alive. If you've read the COLD WEATHER RIDING thread, you'll know what this is about.
Let me start off by saying that riding in cold weather sucks. Especially with everyone driving by you in their cars with the heat cranked up wearing just a light sweater and pants, and you are riding down the highway with so many layers of clothes on that you look like a mismatched Michelin man riding a two wheeled contraption down the road.
That being said, lets get to my findings:
1.) Your hands. I wore Gore-tex Harley Davidson Winter gloves (I know, how dare I?!) with thick Thinsulate brand liners inside, and my hands were still excruciatingly cold. I even stopped to buy some neoprene waterproof/windproof liners, and while they helped a tad, my hands were continuously in pain, I had to stop often to regain feeling in them, every 10 miles or so in the beginning. I'm fully convinced that no amount of conventional gloves will keep you warm. You need to keep the wind off them with a brush guard of some sort, or go try electric gloves.
2.) Your feet. I wore some sweet thin sock liners designed to wick away moisture, and then some thick non cotton socks on top. In addition, I bought some Knox brand cold weather booties that are designed to go over your socks, and they are simply amazing, they keep your feet so warm that you wont believe it, they worked that well. I had on some non-insulated military leather boots, and just those three sock layers kept me warm in sub freezing temperatures.
3.) Your Torso. Keep the wind away! ahh! I wore underarmor long sleeved shirt, followed by two military thermals, one wool, and one synthetic. On top of that I wore a fleece-lined windproof vest, with my Spidi R-tech waterproof jacket on top.
4.) Your legs. I wore my hair pants (for those of you who dont know what hair pants are, here you go):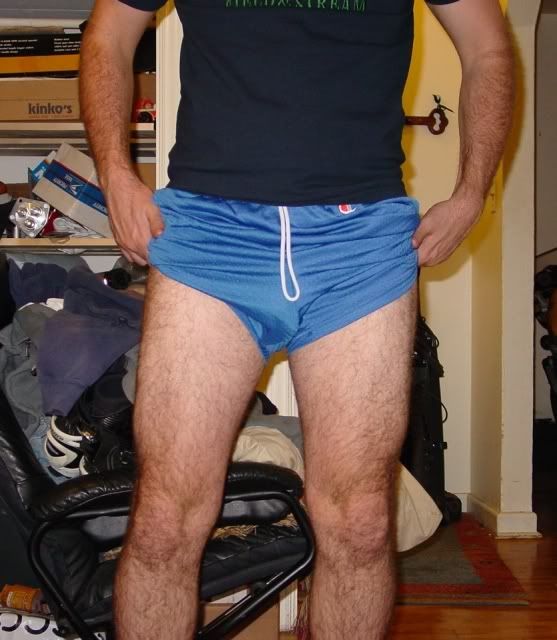 on top of my hair pants I wore two Hanes thermal underwear pants and a pair of jeans and Gore-tex pants to keep the wind out.
3.) and 4.) thoughts: As mentioned in the COLD WEATHER RIDING thread, many of you guys recommended a one piece suit, I would have to wholeheartedly agree with them. No amount of layering/stacking will keep the wind out, It invariably finds its way between your torso and legs, Not enough to kill you, but enough to really annoy you.
5.) Your head. I wore an underarmor hood that worked superbly, My head was never cold. I purchased mine at my local sports store, and worth every penny. For a neck gaiter, I simply bought a beanie at walmart for $4.99 and cut a hole thru the top and slid it over my head. Perfect neck gaiter. My neck up was toasty warm the whole time. I really recommend this combo!
And now I'll just show you guys some pictures of my suffering.
Here I am at the first hotel. I had only ridden 50 miles and mentally gave up. I was defeated and painfully cold. I grabbed the first hotel I found. Unfortunately it wasnt open to the outside so my monster would have had to sleep outside, and secondly, I felt like such a pansy for going only 50 miles in the first day that I had to get my money back from the lady and keep going... but not before I snapped this shot on how cold I was: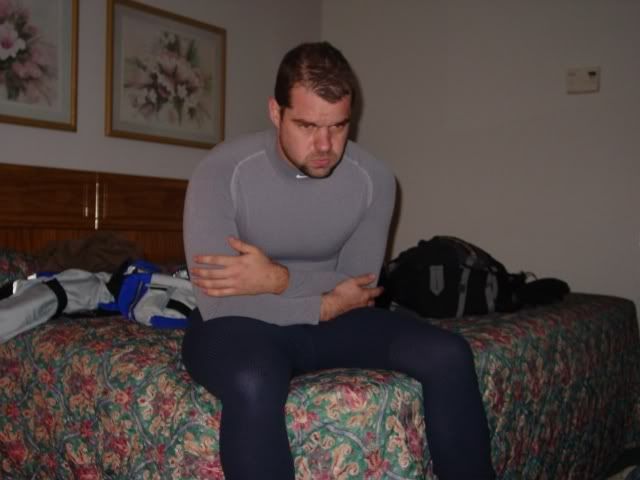 I continued on, and found out the farther I went, the more it hurt. I had to pull over every 10 miles or so to reheat my hands, It was bordering on ridiculous. My hands were in constant pain. I could barely move them, let alone operate the controls effectively. I would pull over on the side of the road and grip the exhaust cans for heat. This got out of control, so I had to stop not 50 miles later, but this time I was colder than before. I found a motel right away and cried next to the heater.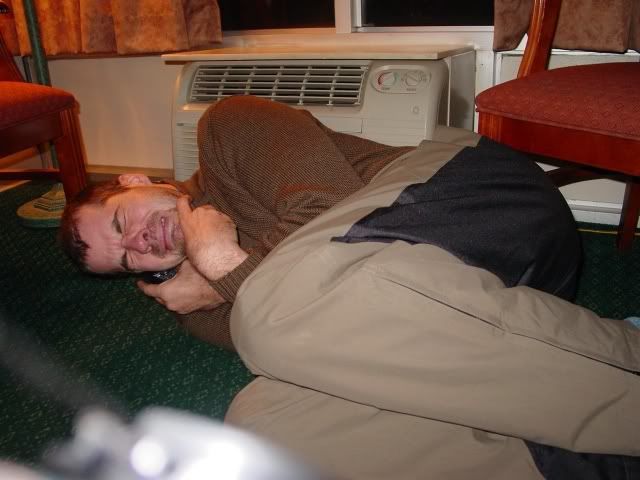 After 15 minutes or so, I began to defrost, and I stopped crying.... here is a picture of me getting my core temperature up.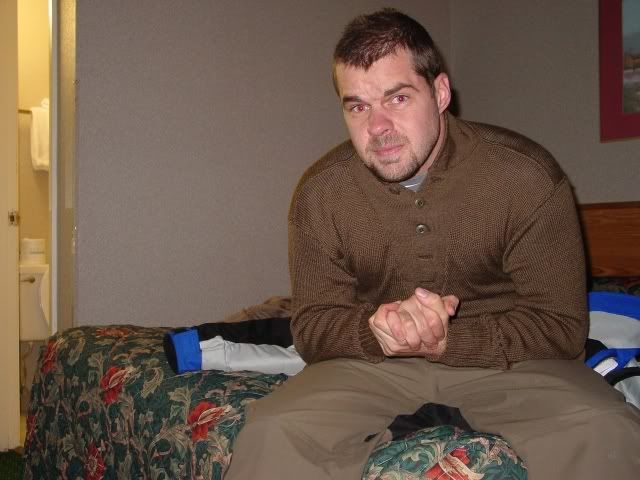 Here I am actually starting to feel good and even smiling for the first time.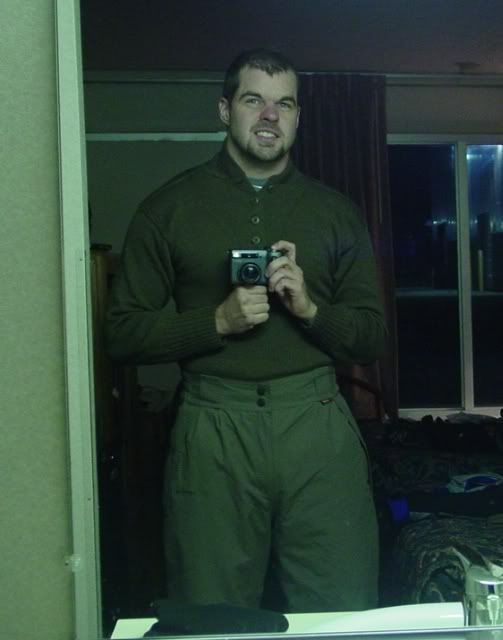 All that smiling got me curious.... how do I look when I'm serious? I attempted to find out: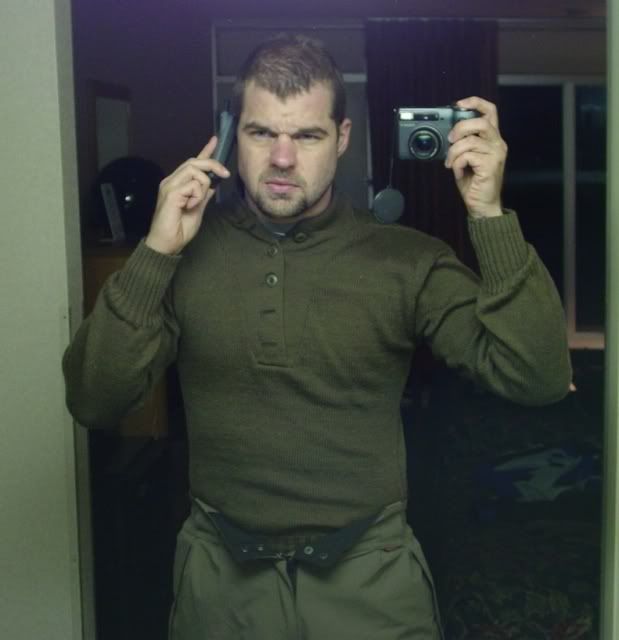 And then it all went downhill, and I started to crack up: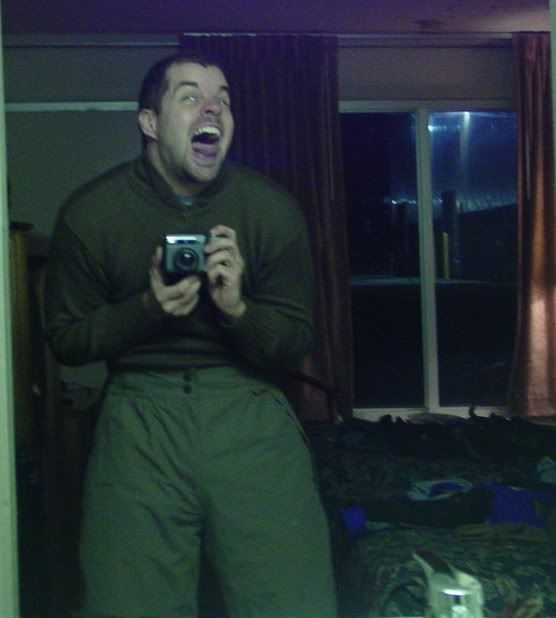 After a while, the madness ended, and I got hungry. Cracker Barrel always has a warm fire, and on top of that, I can beat their crafty little game. I get so pleased with myself everytime I do it, and i'm quite a snob about it.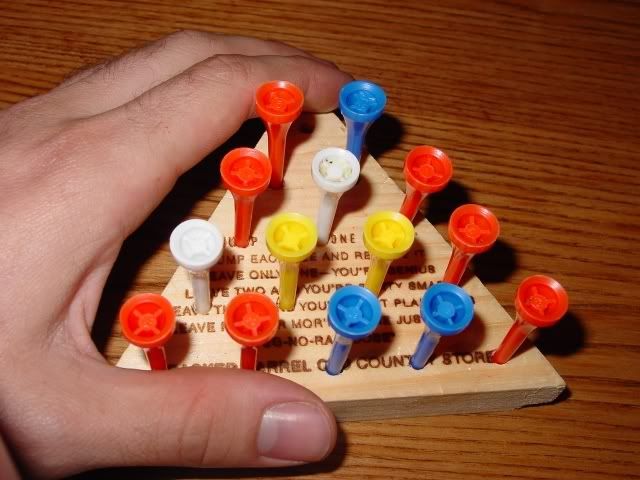 Here is a picture the waitress took of me. I demanded she take a picture of me or i'd offend her sensibilities, and here was the result: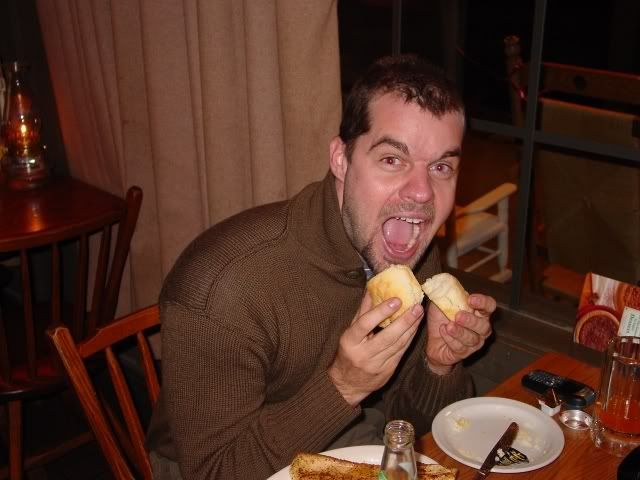 With a full belly I rode back to the hotel room, and parked the bike inside. Nice and toasty!
The next morning at 8am I woke up and ran outside in my undies to take this picture.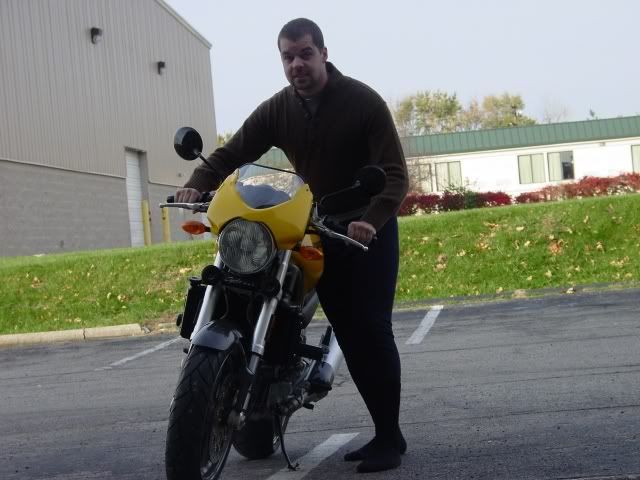 Here I got all suited up and stopped for Gas, I grabbed a little kid to do my dirty work......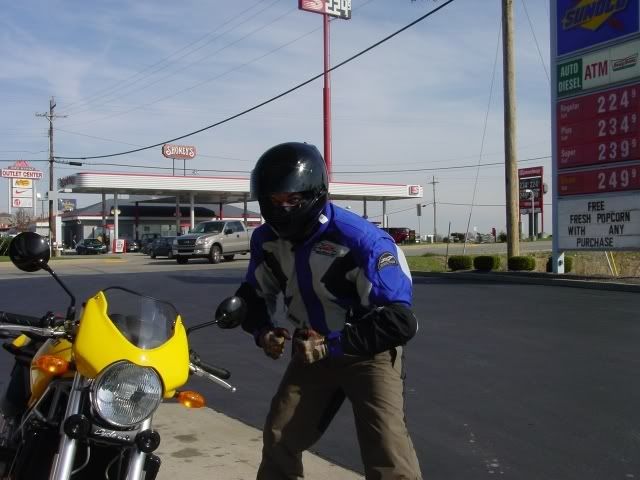 Here is the picture of said kid. I told him "pretend like thats your bike". He didnt like the bike.. either that, or he didnt know what the hell was going on.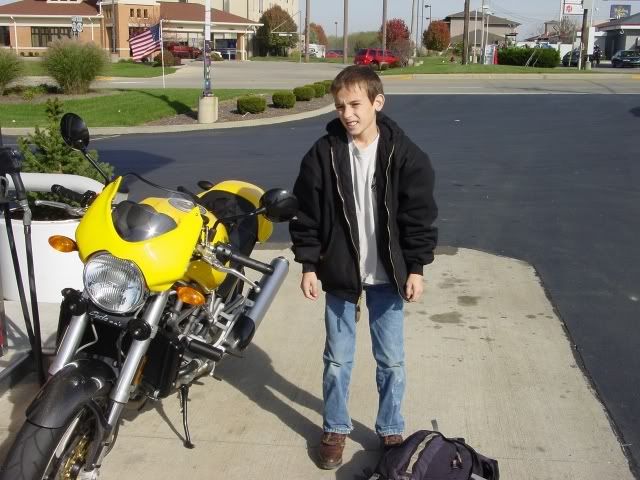 110 miles later, the weather is bearable, and I ride as long as there's gas in the tank before I have to warm up again, here I am in Kentucky somewhere, trying my damnest to warm up.
The rest of the pictures are probably too rowdy for the DML and its delicacies, so I'll let you guys enjoy these for now.