Discussion Starter
·
#1
·
A few pics of how a leather suit should NOT be stitched together:
Alpinestars Stage-1 after a low speed tumble:
Joe Rocket GPX after a good tumble on the track at high-speed: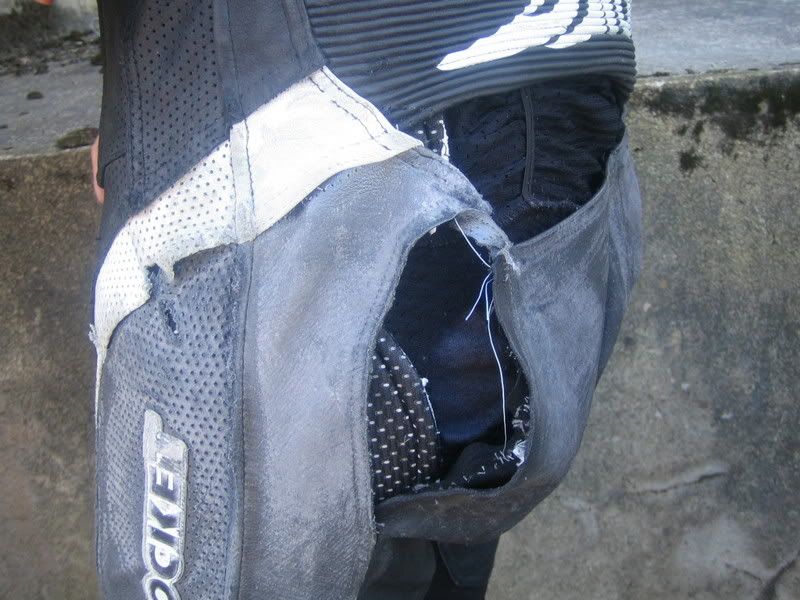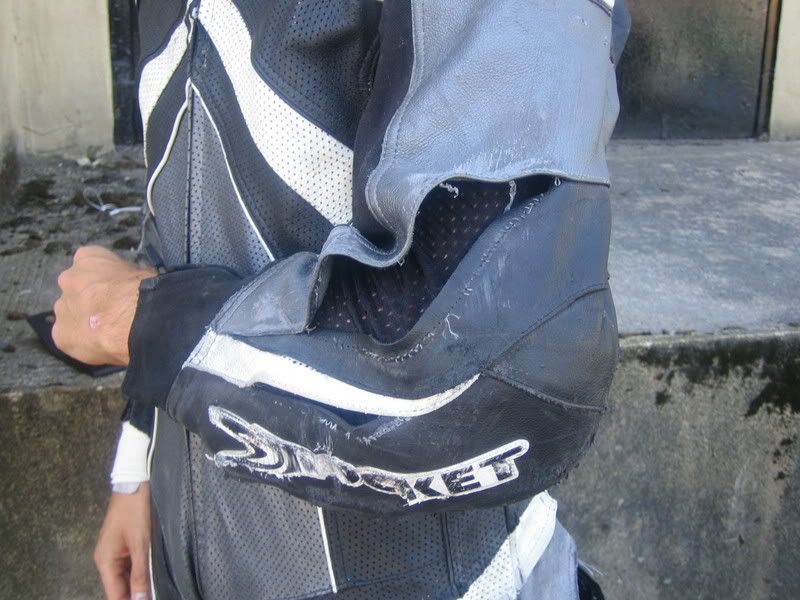 Both riders received relatively minor injuries in either event, both lucky outcomes for the damage and failures of the pieces to stay together.
How should a suit be stitched together?
"Testing is the only way to be sure that seams are strong enough to hold, but you can check for the following:
* Seams in Zones 1, 2 and 3 should have at least one row of concealed or protected stitching, to hold the seam together after the visible stitching has been worn away against the road surface.
* Check the stitching. It should be regular with no dropped stitches, which indicate a potentially weakened seam.
* Leather should have 11-14 stitches per 5 cm, fabric should have 13-16 stitches per 5 cm (Standards Australia, 2000, p 22). Too few stitches, means the seam will be too weak, but too many stitches will actually weaken the fabric.
* Additional layers should be double stitched.
* Additional layers MUST be stitched on top of the main protective layer - see diagram A, rather than a separate double section that is inserted into the garment (see B). Check inside the garment to ensure there is no gap in the main protective layer. You may need to feel through the lining."
http://www.roadsafety.mccofnsw.org.au/a/88.html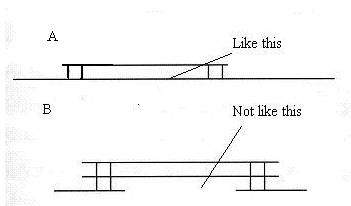 The CE standard for motorcyclists whole garments includes minimum requirements for burst strength:
EN 13595-3:2002 Protective clothing for professional motorcycle riders. Jackets, trousers and one piece or divided suits. Test method for determination of burst strength.
An example of a CE-approved stitchwork, the only suit to score well in that category, and the only CE-approved suit: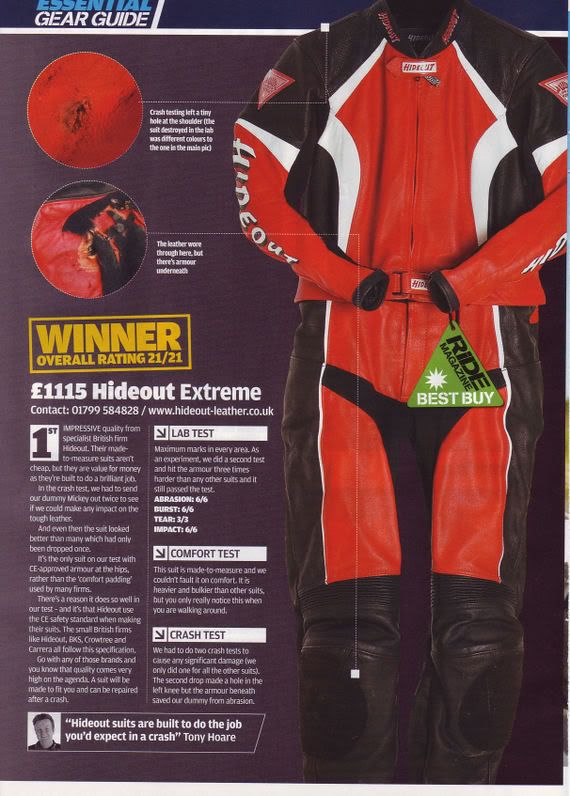 In another test, the BKS and Carrera suits took top honors, both CE-approved, the only perfect scores in seam strength:
http://www.southbayriders.com/forums/uploads/pic102319.pdf
As is mentioned in this article:
Critical seams which are vulnerable to abrasion in a slide (those at the elbows, shoulders, hips, knees, back and bum) should be protected with overlaid reinforcement panels to hold the seam together after any exposed stitching has been damaged. The suit should be made from large panels of leather with any graphics overlaid and not patchworked in.
BKS's superior methods shown at bottom:
http://www.bksleather.co.uk/designspage/inner_strength.pdf
ZEROS and below average seam burst in the lab: