Discussion Starter
·
#1
·
Ok I'm ripping this off from another forum, but it was a cool link and there were some pretty great bikes. Anyway, I'm sure there are guys here with all kinda of bikes not just Ducati's and thought it would be neat to see what you ride. I'll start with mine. From left to right, got the '08 Kawasaki Ninja 250r, '04 Yamaha Fz1, and '09 Ducati Monster.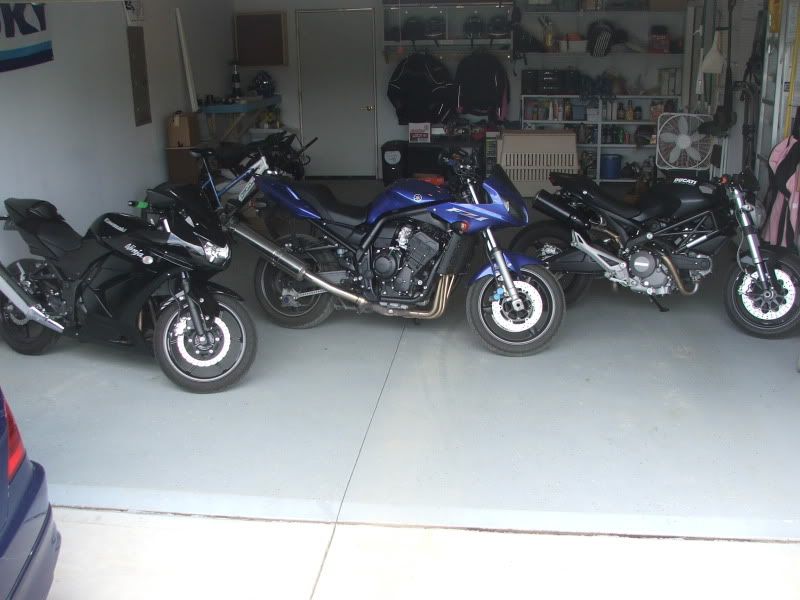 Also thought I'd put a picture in of my shelving system. Took an old cubicle overhead unit and bolted it to the wall. Then made two hangers units out of a couple of old pieces of wood I had laying around. Put notches in to hang the coats at different heights. It really works well, you can see my helmets all my tanks bags, jackets...ect... also took an old metal shelving unit and painted it the same color as the wall for storage of everything else. Anyway, I think it's cool and very efficient.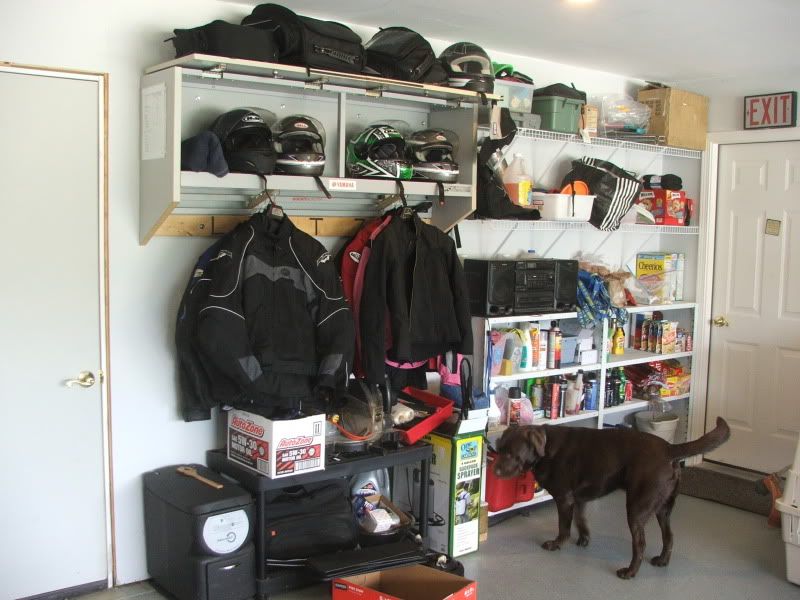 Lets see what you've got.