Discussion Starter
·
#1
·
I am hoping someone can lead me in the right direction. I have a 2005 Ducati Monster 620. Rear brakes have been given me issues, and I have to bleed them every two weeks, as the brake pressure would slowly go away, but now I have no pressure at all, and the fluid is leaking from the caliper it self.
I am having a hard time finding any seals shipping from USA. I have found this one on eBay; link below.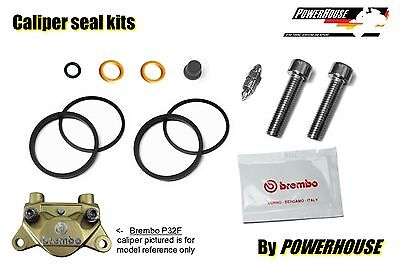 This ad is for a complete rear caliper rebuild kit for the obsolete Brembo P32F rear caliper fitted to many 90's Ducati models. Ducati M1000ie Monster 2004 - 2005. Exactly what i needed for a caliper rebuild.
If anyone knows a site based in the USA, that has this kit; and could link it. I would greatly appreciate it.
Or the size of the caliper piston to see if there is a universal kit.