Excited that I am getting back into riding again. Previously, I have owned:
1996 VFR 750 for five years
2000 RC51 for two years
2002 Triumph Speed Triple for on year
Just bought this 1999 Monster 750 with 26,XXX for $2,000. I feel kinda like I stole it considering it is in really nice condition and the person I bought it from owned it since new. He had every single service recorded for it for the last 11 years!
It definitely feels A LOT slower than my previous bikes. But it looks really nice and handles well too. I am excited to cruise on it and take it a bit easier than I did with my previous rides. I am now a dad and it's been four years since I owned a bike!
<a href="http://s936.photobucket.com/albums/ad210/fredhuelsmann/?action=view&current=bike.jpg" target="_blank"><img src="http://i936.photobucket.com/albums/ad210/fredhuelsmann/bike.jpg" border="0" alt="Photobucket"></a>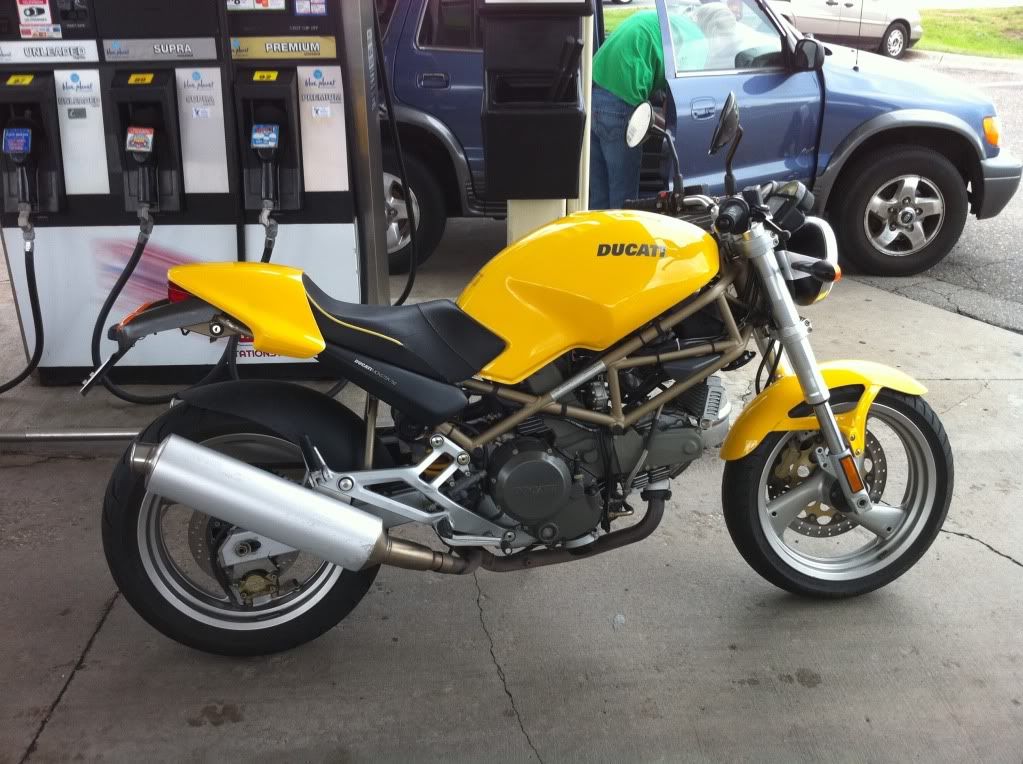 http://i936.photobucket.com/albums/ad210/fredhuelsmann/bike.jpg