Discussion Starter
·
#1
·
I had a great time seeing many of you at La Ducati Day today. I'll include the relevant Monster photos here, plus a link to many others that I took, if you're interested in looking at them.
You can follow the link to
http://s25.photobucket.com/albums/c67/scottrnelson/Ducati/LaDucati2005/"]my
PhotoBucket album[/url] and all of its sub-albums for the whole event, and larger versions of these images. If any of you want the real big versions of the photos, just let me know and I'll email specific ones to you.
Doc Wong was the announcer for the whole event
They even had some umbrella girls there
Where would we all be without the help of Jeff and Karen
There were a few tough characters keeping the "riff raff" (like me on my 888) from parking in the Monster section.
Monsters only in this section
Here's Juan with his ever changing red Monster
I was glad to see Steve there too, even if he couldn't ride to the event
I talked them into adding a little color to the DucatiMonster.org booth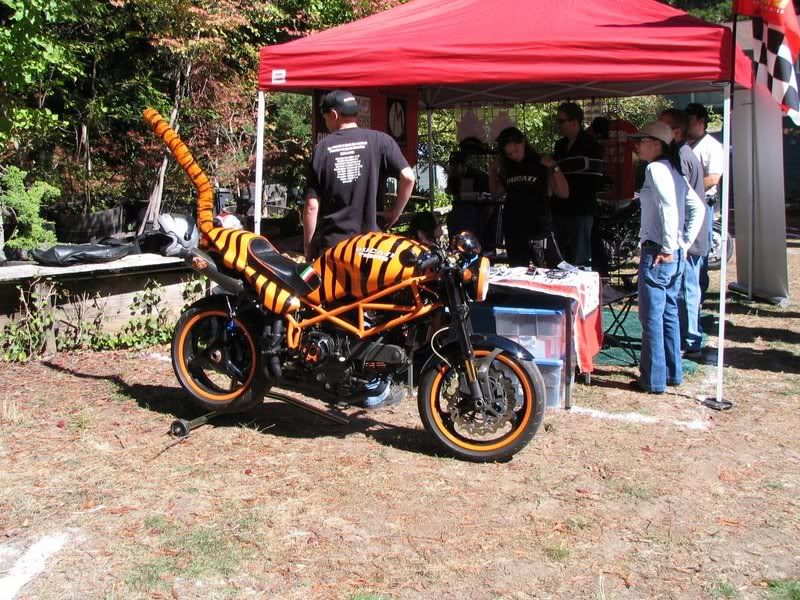 Warming up Tigre for the "Best Sounding Ducati" competition, which was judged with a decibel meter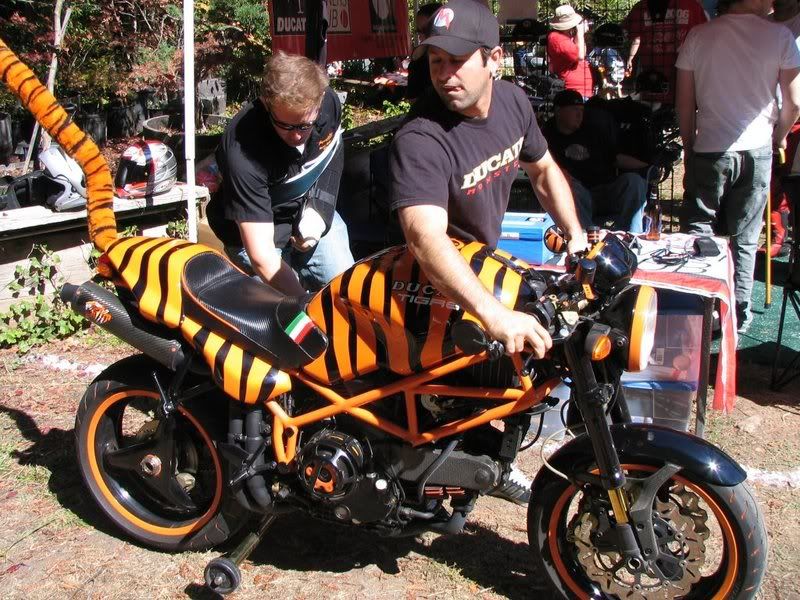 A few Monsters participated in the sound test.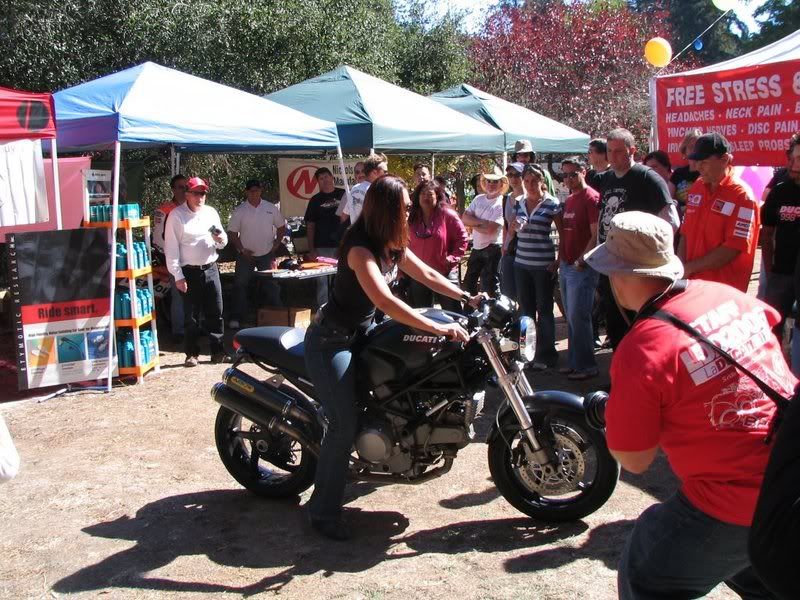 Hanging out in the Monster booth