Icon Tarmac Ventilated riding boots are designed for all-day comfort, regardless of whether your "all-day" happens to be in the saddle or at work. These boots, while robust, are lightweight and exude an uncanny comfort for something that's so well suited for street riding. Think of them as high tops that happen to have a steel stank in the foot bed which is covered by a cushioned midsole. On the outside, Rocpro mesh is used where leather isn't to permit cooling air to get to your feet. With no laces to be found, your foot is held deep within via two Velcro straps and Icon's Quick-fit elastic retention system for a sure-footed feel both on, and off the bike.
For more information, you can go to
our website
or call MIKE at 866.931.6644 ext 804 for fast shipping. You can also email him at the address: MIKE at RIDERSDISCOUNT dot COM with subject line ICON TARMAC along with the size and color you want (black or white) and he'll get right back to you.
The Icon Tarmac Boots in black.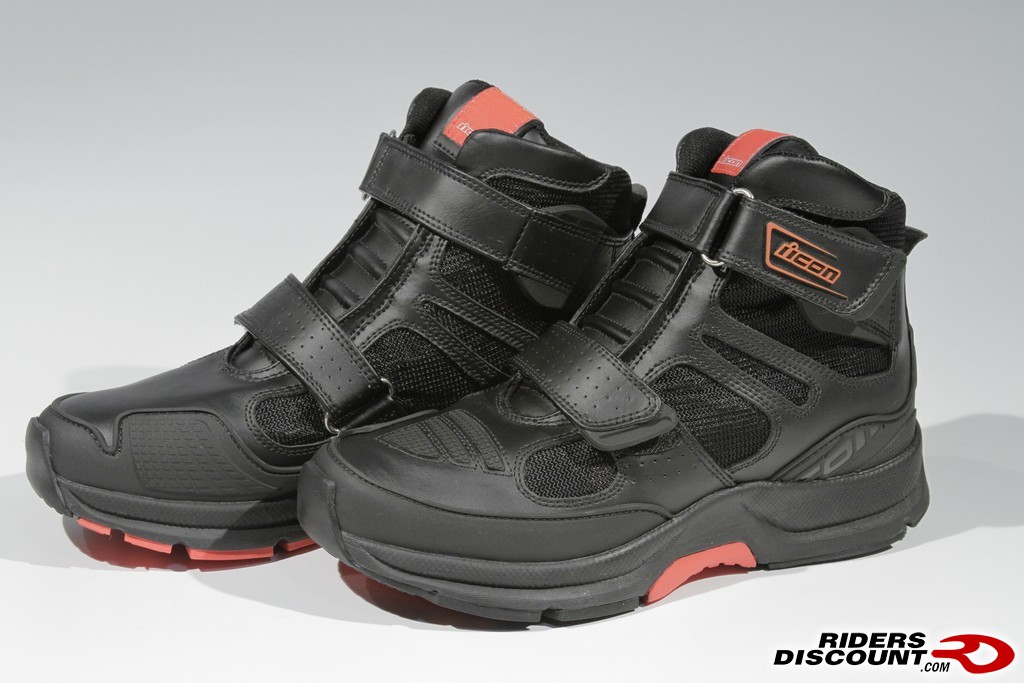 Long-term durability is assured by the reinforced shifter pad and protective plastic armor on the toes …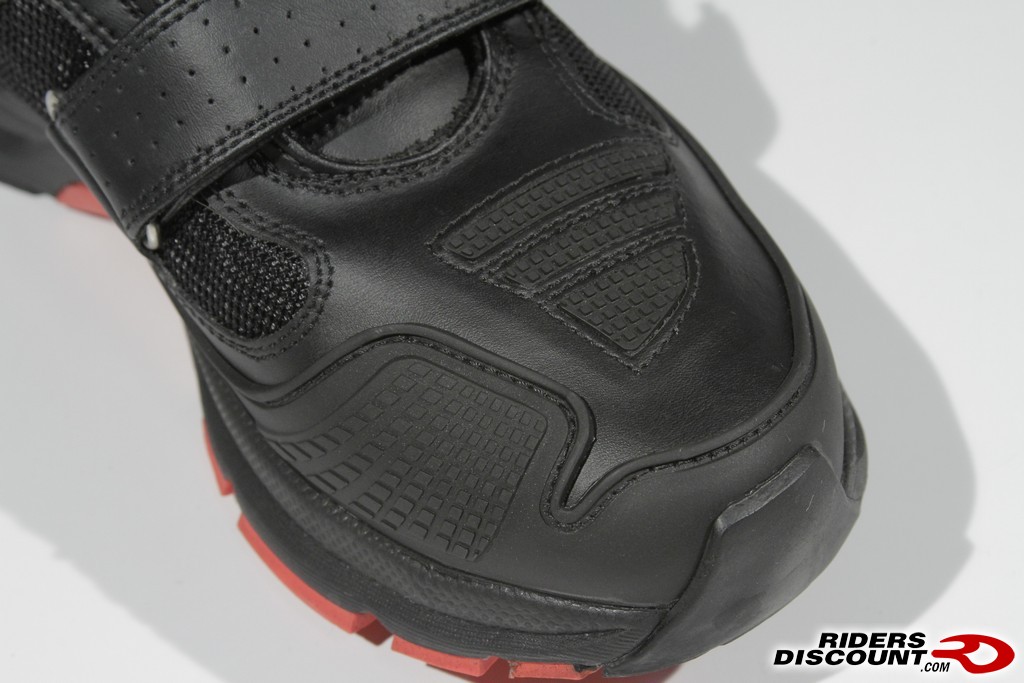 … and heels.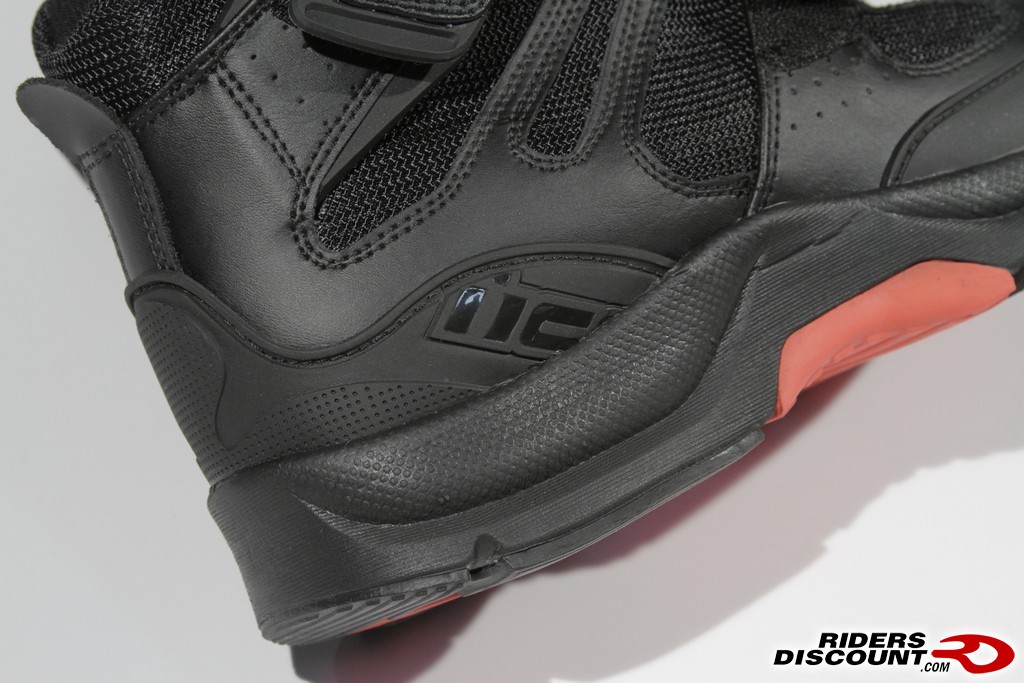 Comfortable interior stays put without the need for shoelaces that can get caught in moving parts.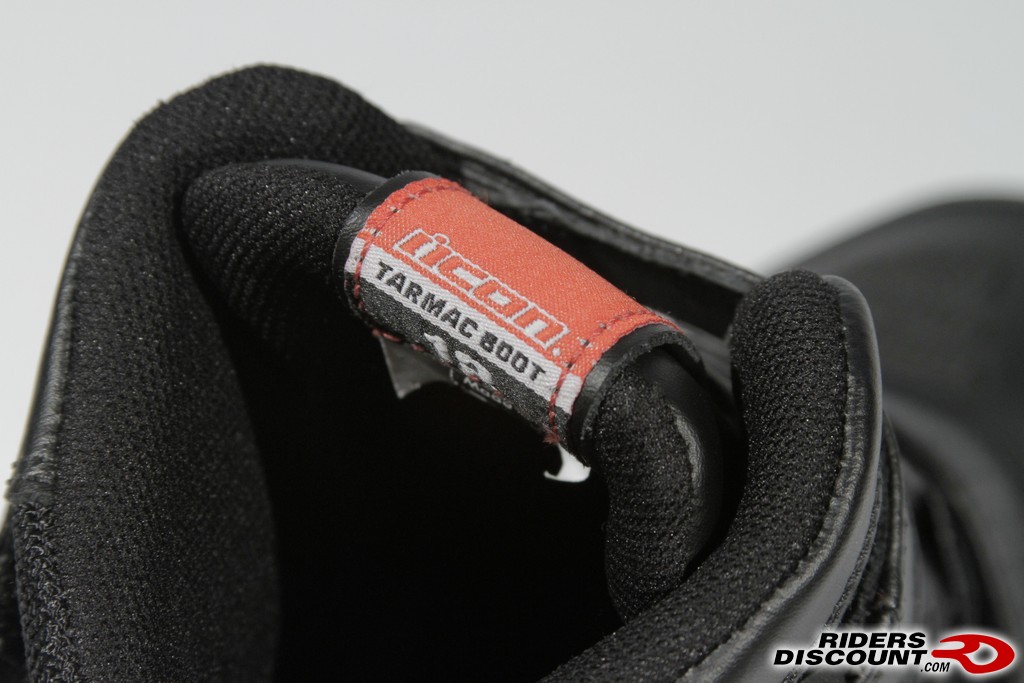 Comfortable all day whether you're on the bike, at the shop or in the office.