Designed with the streets in mind, Field Gear from Icon gives you a lot of coverage without the bulk and hot-day discomfort that comes from a full-leather suit. Comprised of three different kits, the Vest, Elbow & Leg; Icon Field Gear works fully concealed under your every day clothing or can be adjusted to fit over the thickest of sweatshirts and pants.
Call MIKE at 866.931.6644 ext 804 to get this gear sent your way. You can also email you questions to MIKE at RIDERSDISCOUNT dot COM with FIELD GEAR in the subject line and he'll get right back to you. This equipment can be ordered as a complete kit or separately in case you've already got a jacket or some sort of protective vest.
Looking at this person, you wouldn't know he was fully-equipped with Field Armor: Vest, Elbow & Leg.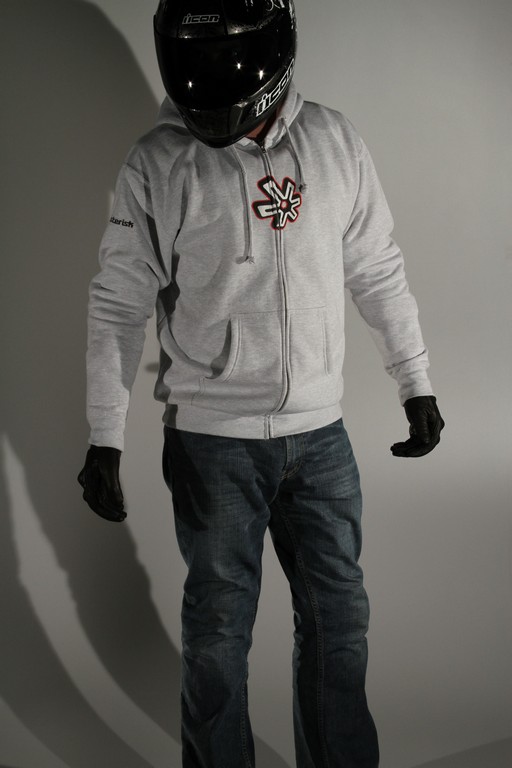 The Vest has got your back covered with its integrated back protector while the Elbow kit covers well … your elbows.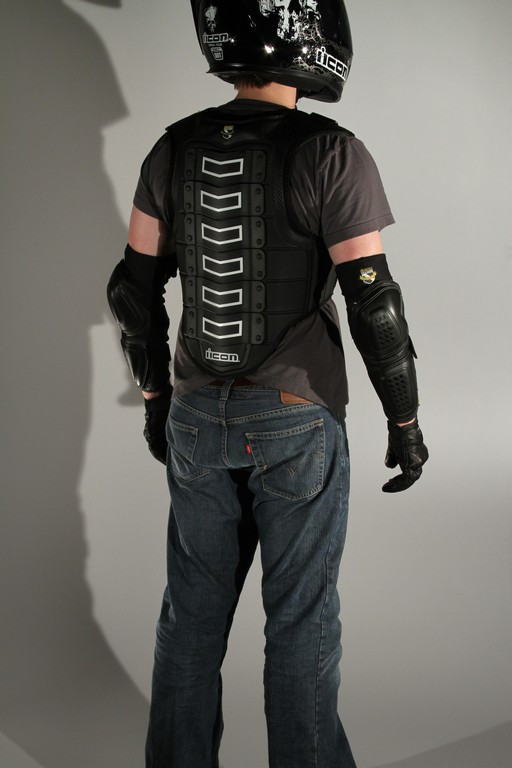 Icon Vest Field Armor has adjustable shoulder straps which make for a comfortable fit that's easy to get along with all day.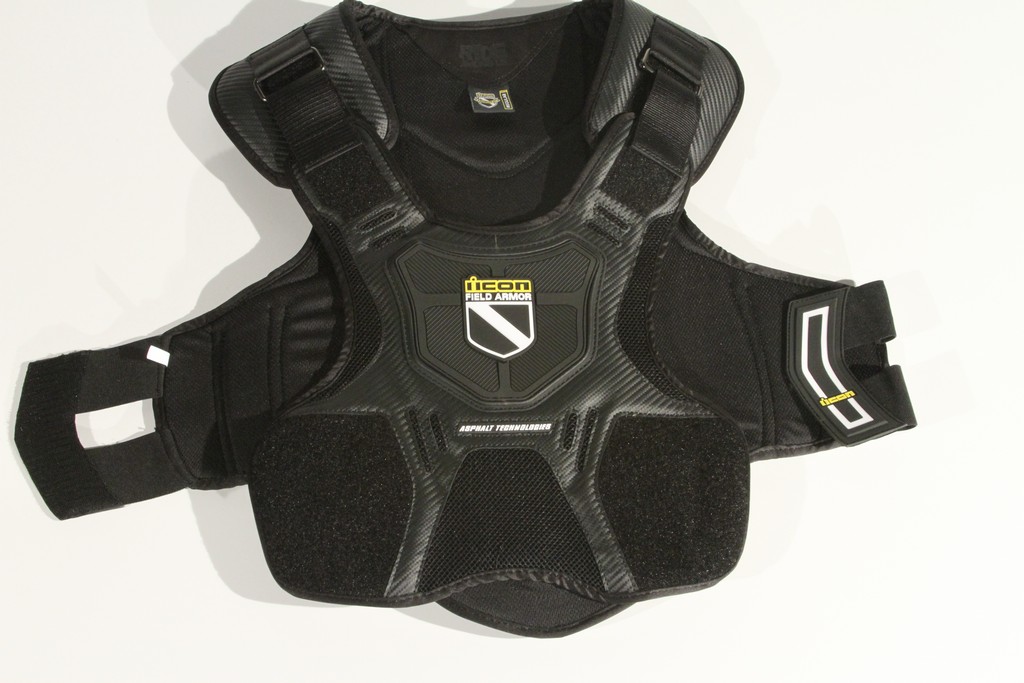 Carbon-like weave is found on all Field Armor accessories.