Discussion Starter
•
#1
•

The history of the Hotbodies Racing brand had started in 2001in Poway, California, when Roger Davis, a racing enthusiast was shocked to find only very expensive parts for upgrading sportbikes in the aftermarket. So he decided to make his own products utilizing the latest technologies and using modern materials plus proprietary designs allowing to cut costs without sacrificing quality. Hotbodies Racing parts are designed and produced with the use of modern technologies for riders by people who ride and customize their own motorcycles.
Here you can find a line of Hotbodies Racing windscreens and fiberglass racing body kits for different models of Ducati sportbikes. These windscreens made from high-quality optically correct acrylic are manufactured using pressure- and vacuum-formed methods and are trimmed using the CNC methods. These products have scratch-resistant and impact-resistant properties, which means, you can hardly damage the windscreen even if you drop the bike. Full racing body kits are made from lightweight fiberglass available in colored or paint-ready variants. All you need to do is drill the holes in fiberglass to math the factory mounting points.
Hotbodies Racing® - Windscreen - MOTORCYCLEiD.com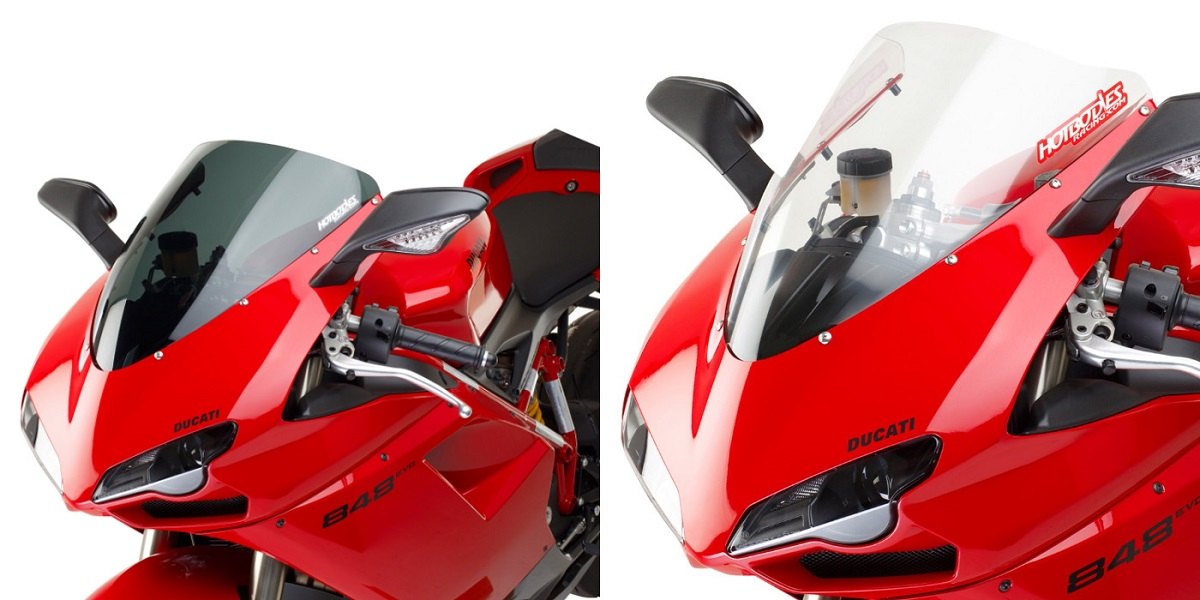 Features:
No modifications necessary
Uses stock hardware
Will get you on track with award-winning performance and style
Made with an extreme passion for racing to fulfill any kind of need imaginable
Built from solid materials to last you for decades to come
Fitment:
2015-2017 Ducati 1299 Panigale
2012-2014 Ducati 1199 Panigale
2007-2008 Ducati 1098
2010 Ducati 1198
2008-2010 Ducati 848
Hotbodies Racing® - Race Bodywork™ Full Body Set - MOTORCYCLEiD.com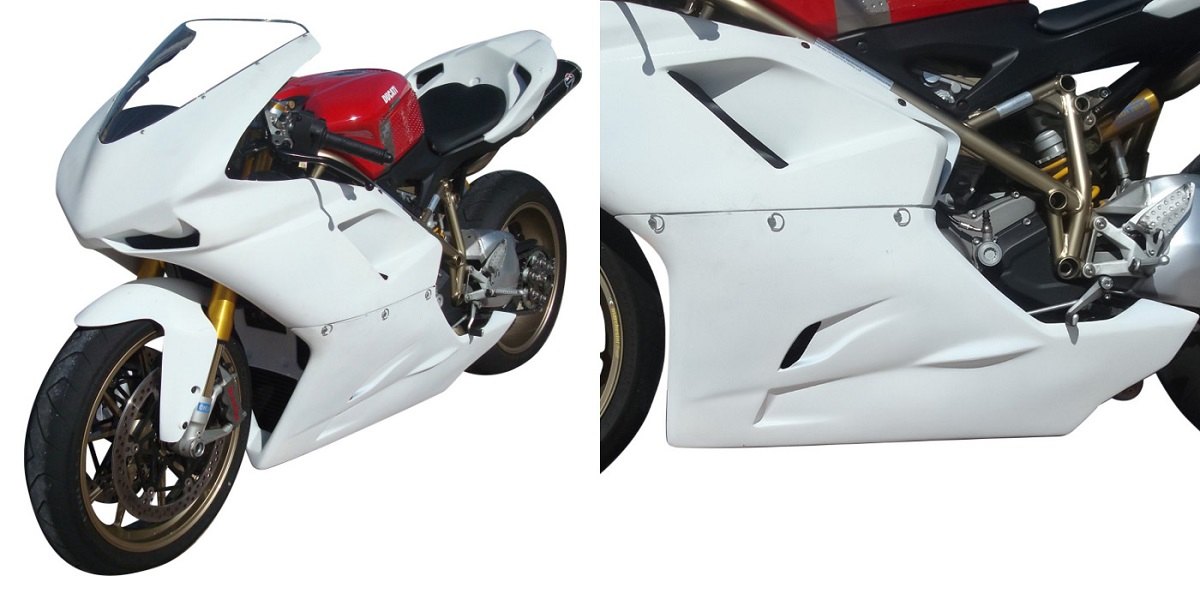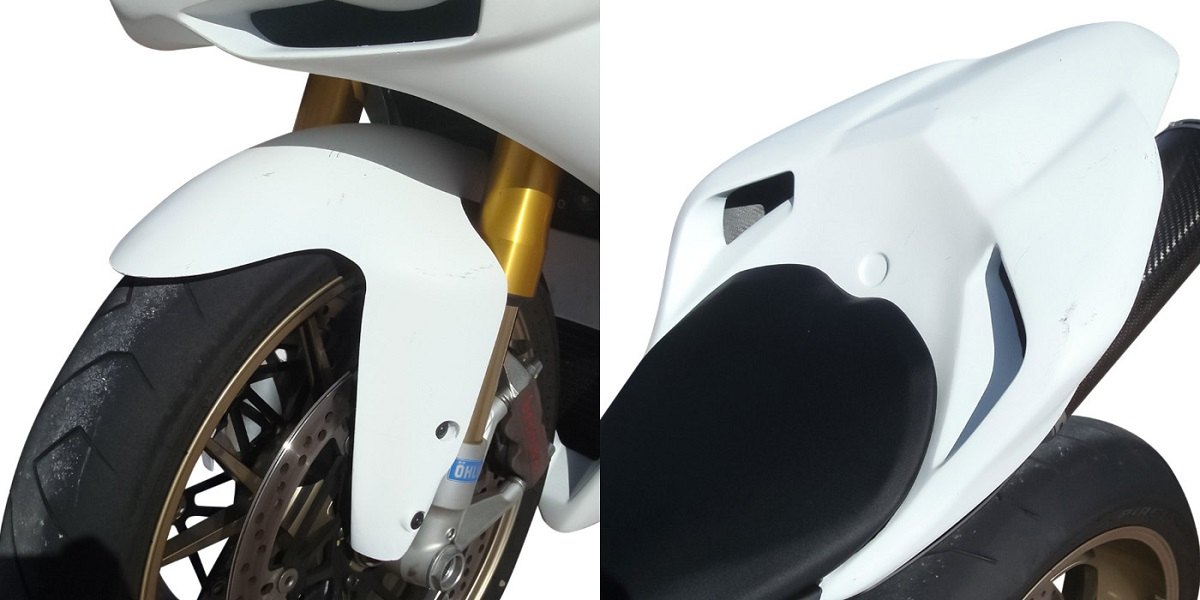 Features:
100% Customer Satisfaction Guarantee
Lightest bodywork available on the market
Four-harness fiberglass fabric for extra durability
Ultra Flexible for easy installation
Reinforced mounting areas
Finished in an automotive grade urethane primer
AMA/WSBK Spec oil containment belly pan
Will get you on track with award-winning performance and style
Includes:
Upper Selection
Lower Selection
Tail Selection
Fitment:
2008-2011 Ducati 848
2007-2008 Ducati 1098
2004-2006 Ducati 749
2003-2006 Ducati 999
1997-2003 Ducati 748
2003 Ducati 998
Click on the image to enter the product page for more information.
To browse the full online catalog of Hotbodies Racing products, please click this button:

If you have any questions, feel free to ask them here or call our tech experts at 888.903.4344​