Helix Racing Products ceramic heat shield helps to reflect thermal energy away from areas where it may do damage or compromise performance. You can use it to shield your bike's bodywork from burn-through/discoloration of paint or to deflect power-sapping heat from cooking the fuel in your bike's tank. The ceramic cloth is easy to install around compound curves that you find with modern bodywork and under gas tanks. We use this same heat shield on our own racebikes but it's perfectly at home in any place where high temperatures may be an issue.
This effective, lightweight insulation comes in 18" x 18" ($28) adhesive-backed sections or 12" x 40" ($55) sections that have no adhesive. All prices include FREE shipping anywhere in the lower 48 states. We do not yet have this on our website; call MIKE at 866.931.6644 ext 804 to get this shipped to you fast. You can also email us, send questions to MIKE at RIDERSDISCOUNT dot COM with HEAT SHIELD in the subject line and we'll get back to you right away.
18 x 18 adhesive-backed section.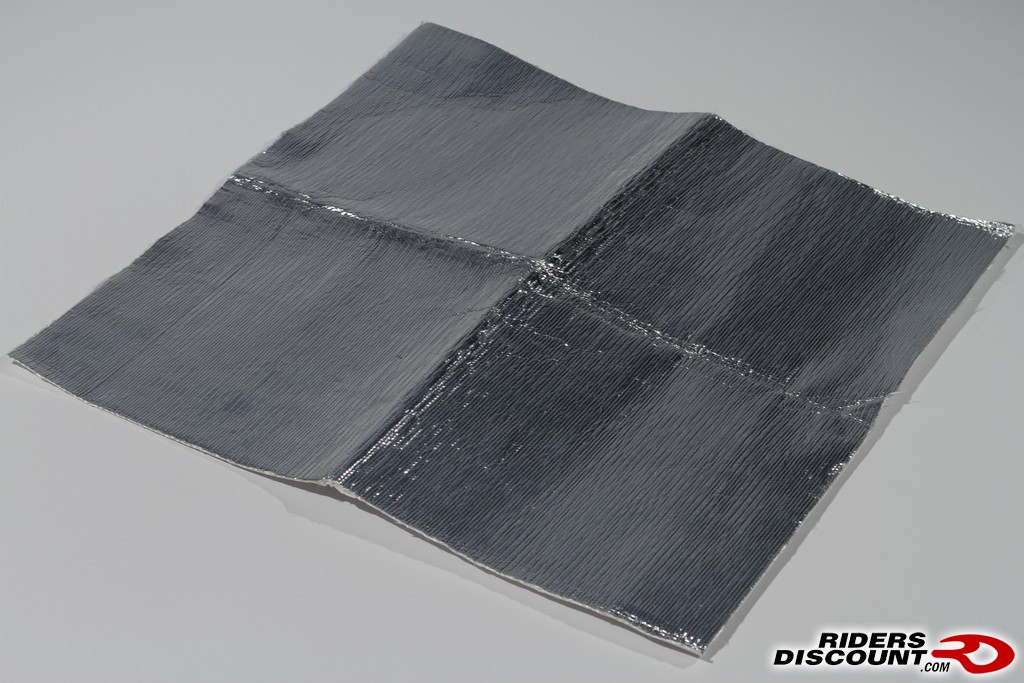 This heat shield has been through a lot yet, still looks great.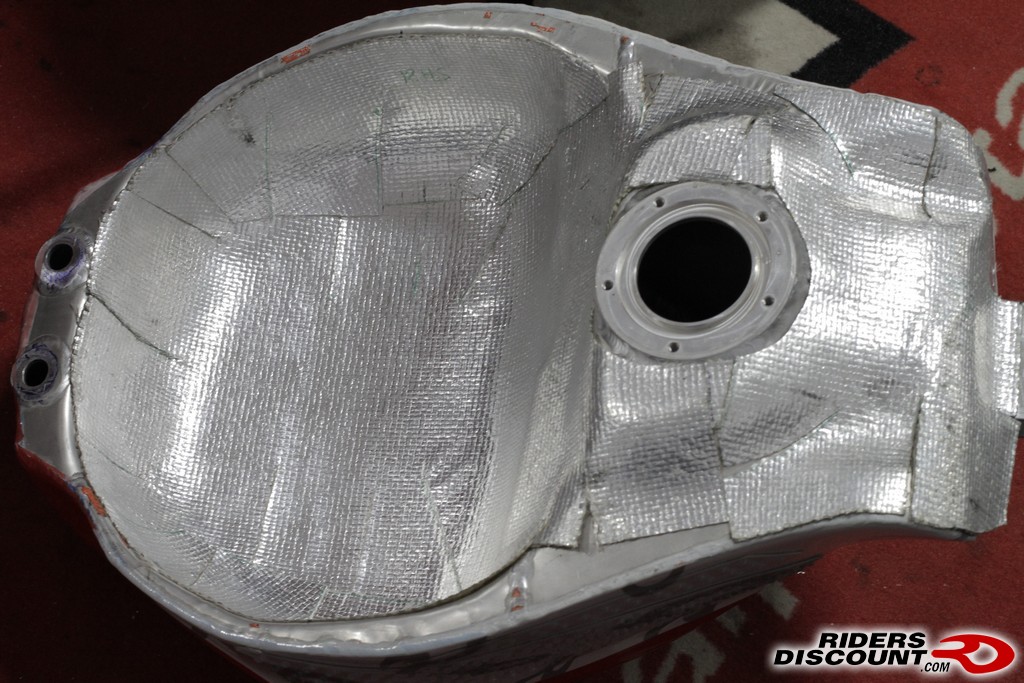 We also have CV4 fuel line sleeve kits. These thermal liners reflect 90% of IR heat energy away from fuel lines, coolant lines and/or oil lines for even greater engine efficiency. If you're concerned about absolute performance, then make these sleeves part of your next build. Sold in three foot sections, simply cut to the length you need.