Gilles Tooling frame sliders for Ducatis are built with a patented crash-absorbing mechanism that's designed to reduce the force of impact "felt" by your bike's frame should the unfortunate happen. The crash pads are actually a two-piece design with a high-density compression material sandwiched between the inner and outer elements and held together with stainless steel hardware. It is with this design that it becomes possible for the outer element to slide over the inner one with the compression material acting like a shock absorber. This way, less impact energy is transmitted to the frame, reducing the chance of damage to your motorcycle. As always, instructions and high-quality components are provided with every Gilles Frame Slider and there is no cutting or other modification of the Ducati's frame or bodywork required for installation.
Fits the following Ducati models
Monster 696
Monster 1100 2008-2010
Hypermotard
Call MIKE at 866-931-6644 ext 804 for the best service. We ship fast too! You can also send email to MIKE at RIDERSDISCOUNT dot com with the subject line GILLES FRAME SLIDERS for questions on availability and international shipping and please be sure to include the model and year of your bike.
What's in the box.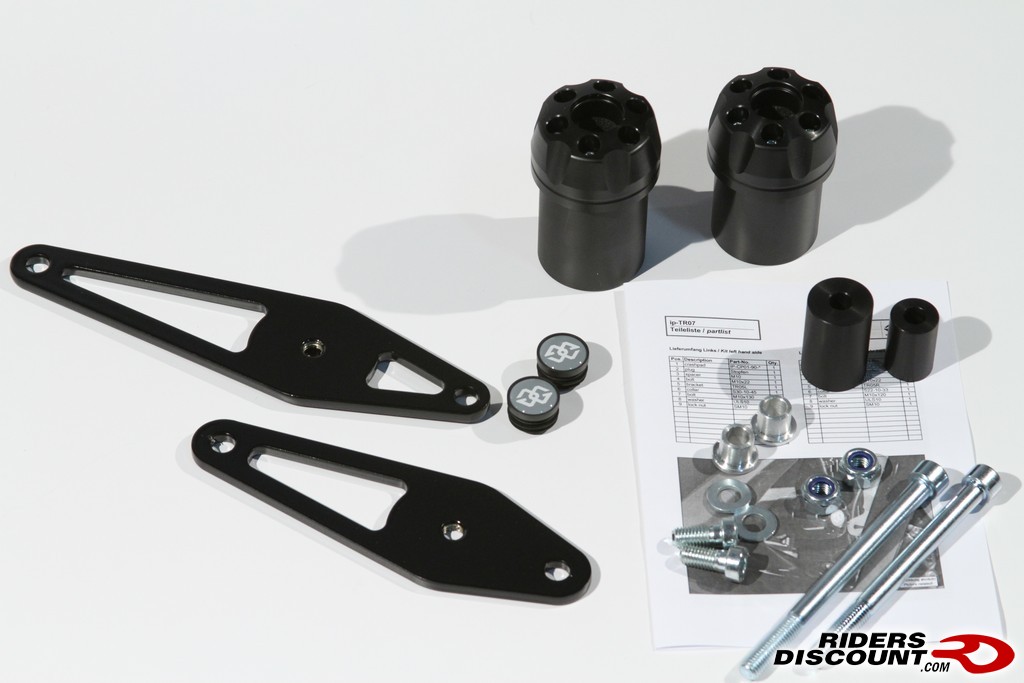 Frame sliders are custom-built for each specific application.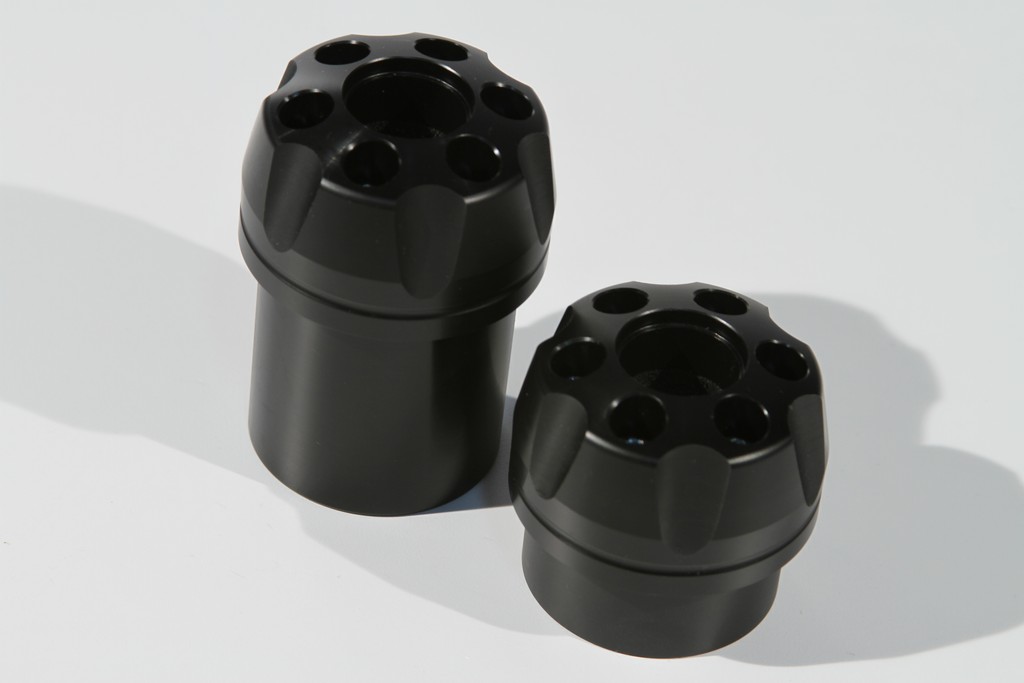 Here, you can see the compression material that is within each frame slider.