Lighten up the rear end of your bike a little with the original Wave style rotor, the Galfer Wave Rotor. Made from one piece of high-carbon stainless steel, you will save weight which is especially noticeable on rotating mass like the rear wheel. Your bike will accelerate better and the suspension won't have to work as hard to keep the rear wheel in contact with the ground, making for improved handling and rider confidence.
Available for most late-model sportbikes, call MIKE at 866.931.6644 ext 804 and he will help you too, save some weight. You can also email him: MIKE at RIDERSDISCOUNT dot COM with the subject line GALFER REAR WAVE and be sure to include the year and model bike you have and he'll get back to you fast.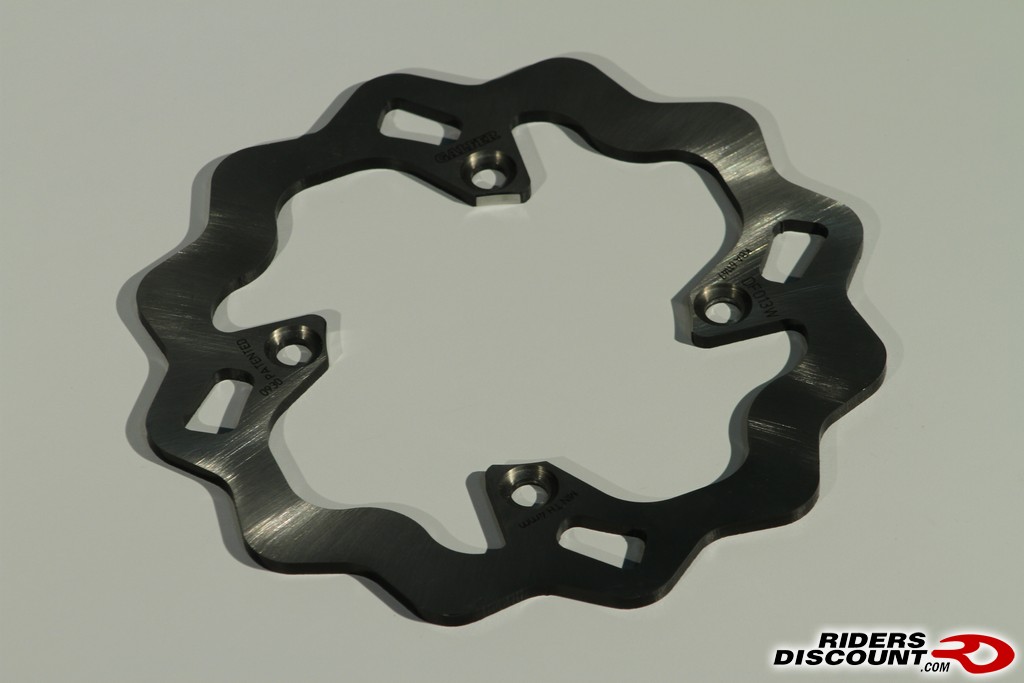 OEM at left, Galfer on the right.