I parted with my 2003 Ducati Monster 800 so now I have a few more things to sell.
Ducati Performance Expandable Tank Bag -
$90
- $75
Ducati Monster Side-bags - [SOLD]
Monstrack Backrest and Rack for Ducati Monster - [SOLD]
Ventura Tail bag - [SOLD]
Ducati Performance Expandable Tank Bag
This tank bag is in great shape. The bike zips onto the mounting pad. When removed the bag converts into a backpack. The tank bag is expandable and quickly doubles in volume.
The bag has a main compartment and two zipper pockets on the top. The large pocket has a clear cover so you could use it for maps or a GPS.
Also built in is a rain cover that tucks underneath with the backpack straps when not in use.
I used this on my Ducati Monster. Will most likely fit other Ducati Bikes.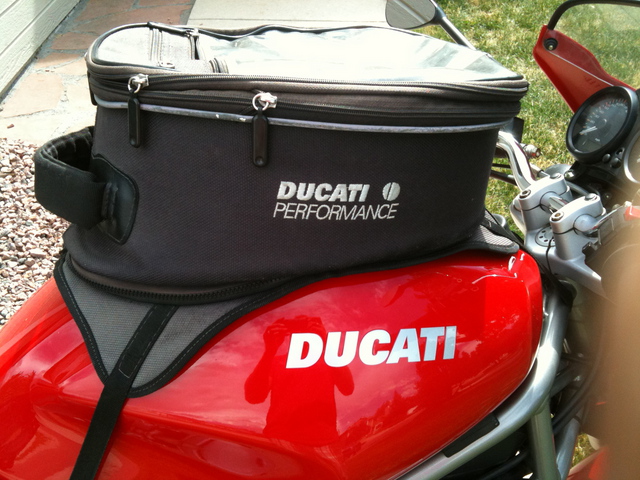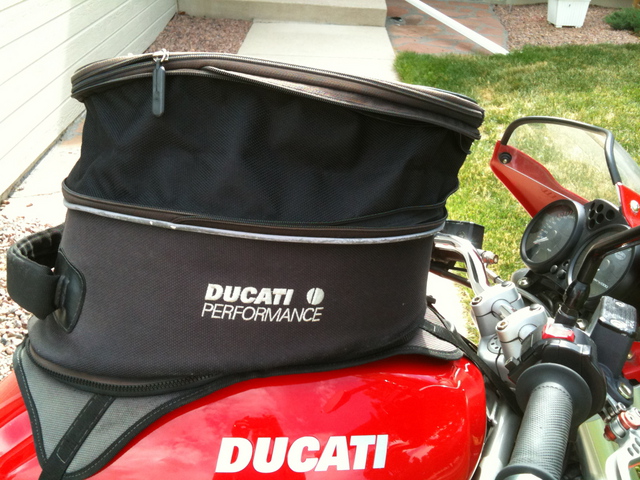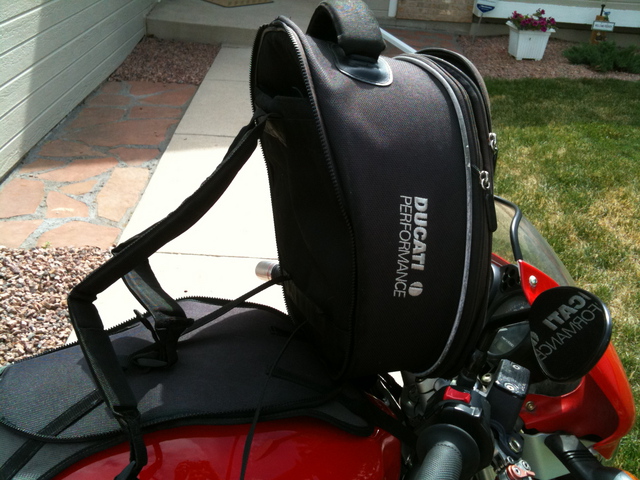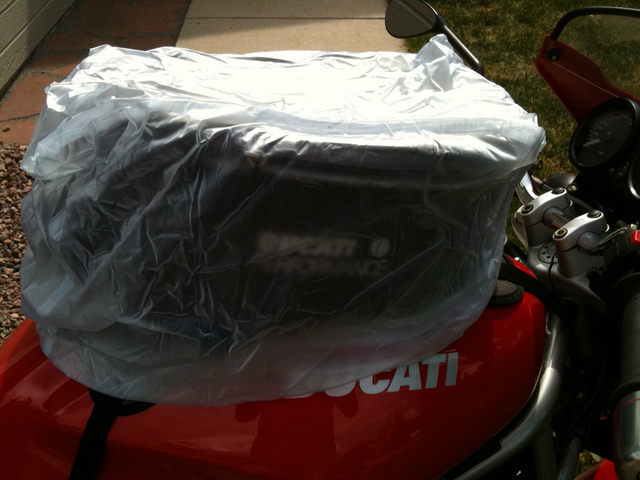 Reply here, PM, text, or call Troy at 719-351-9410.