I ordered a Monster Art Kit and just couldn't wait to see how it looked. So I got it out this weekend and put it together. Pretty easy to do and you can change back in forth in about 30 minutes. Anyway here we go, let me know what you think?
Before: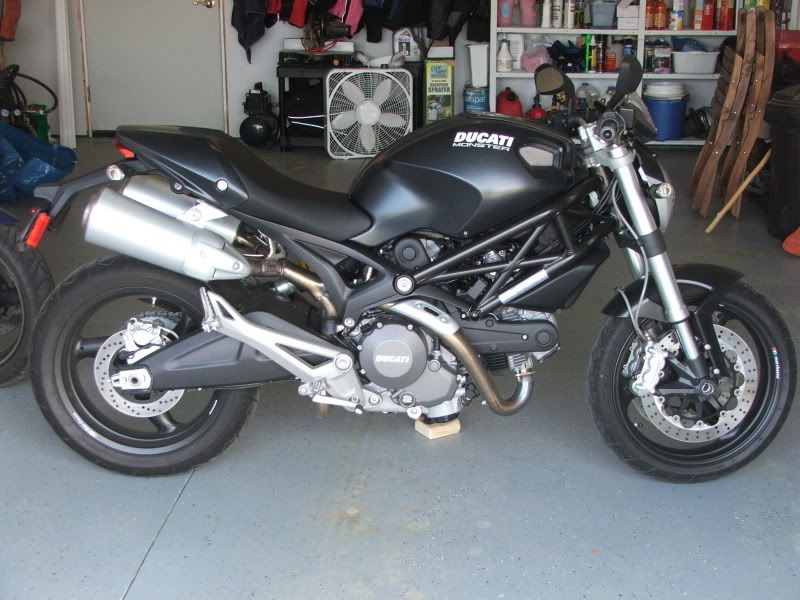 After: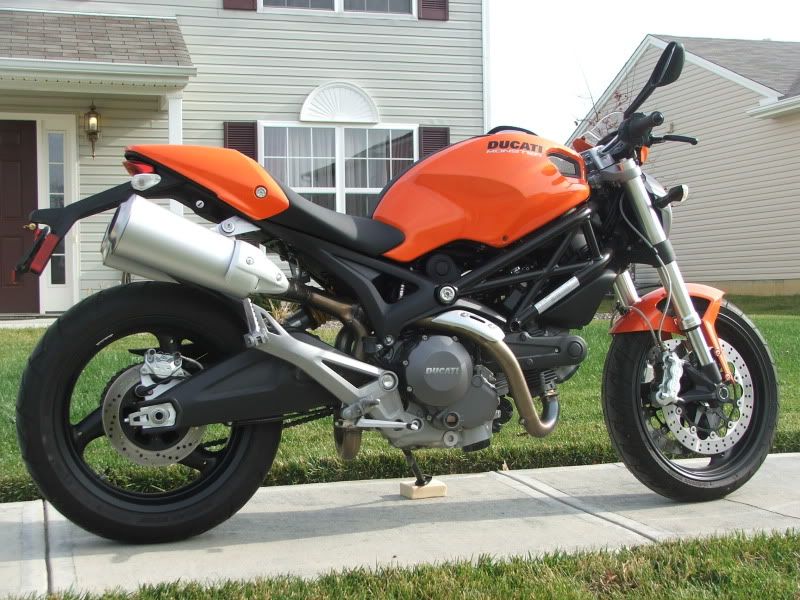 Amazing how easy everything was to take off and put back on. I really think Ducati has struck gold here, who wouldn't want to be able to switch your bike from black to orange to white to whatever you want within about 20/30 minutes max. There's really endless possiblities here, I just hope Ducati has noticed it and maybe even thought about advertising it a little more next time.
The Ducati dealerships I talked to had never even heard of it, and I had to take them to their site and show it to them. Then they didn't even know how to order it, but once they did service was great and it came in quick.