If you're doing trackdays or racing without tire warmers, you're losing out not only in the first few laps, but also on tire wear and ultimately – your wallet. Be it reduced tire life or a wrecked bike, you're going to pay for it somehow. It is for these reasons that everyone in the RidersDiscount fortress has been using Chicken Hawk tire warmers since long before they got there; we have sets that are almost ten years old that still work.
So long as they're not left plugged in when they're off the bike too long and stored correctly, CHR warmers can be expected to last a long time. Consider this a small investment when compared to the life of service the warmers have proven to provide. We cannot overstate Dave & Co's (the people at Chicken Hawk) outstanding customer service either; burns, ripped cords and other damage that sometimes occurs in our mishandling of the warmers has always been repaired at reasonable rates with no hassle and always in a time-conscious manner.
Lessons learned over time at the track have been implemented in the latest design tire warmers. For example, a set of Pro-Line warmers purchased three years ago don't employ the exact same construction materials that the sets manufactured today have. This evolutionary production is done in the name of safety, reliability and performance.
Chicken Hawk motorcycle tire warmers are available in three styles for your specific needs. All models feature Nomex insulation, melt-proof liners, self-regulating temperature controllers, and high-quality construction throughout. All Chicken Hawk warmers are made in the USA.
These are not yet on our website, so you'll have to call Mike at 866.931.6644 ext 804 to get a set of these tire warmers shipped your way. You can also email him – FORUM at RIDERSDISCOUNT dot COM with the subject line CHR WARMERS and be sure to include which model you're interested in.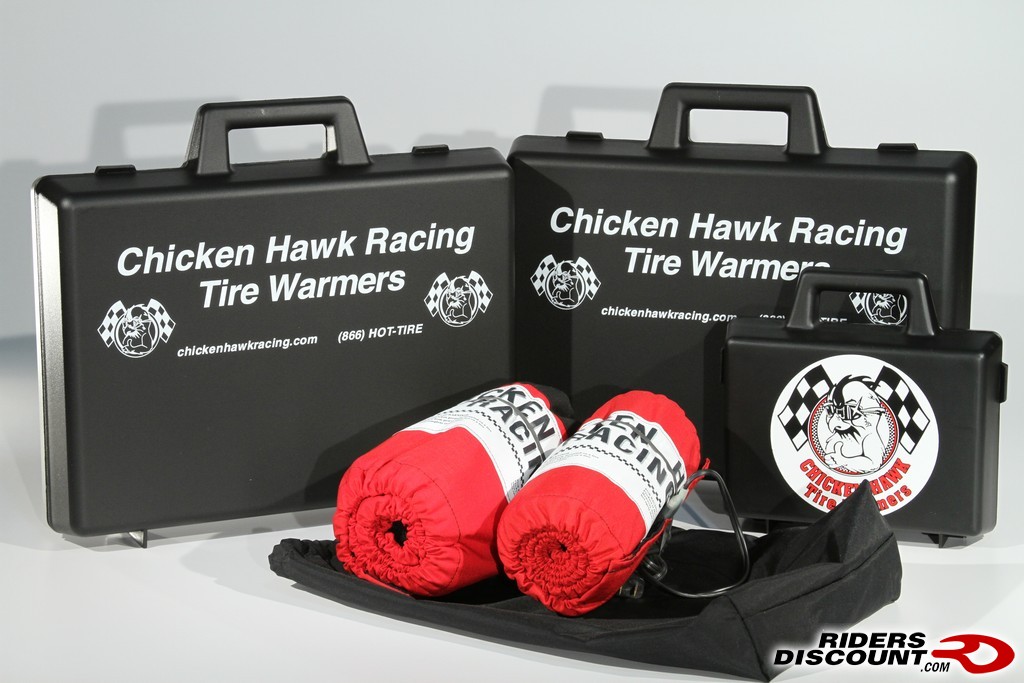 Standard Model comes preset to heat tires to 175˚F for simple plug-in operation. Indicator lights let you know when your tires have been fully heated. Included with the pair of warmers is a durable carrying bag.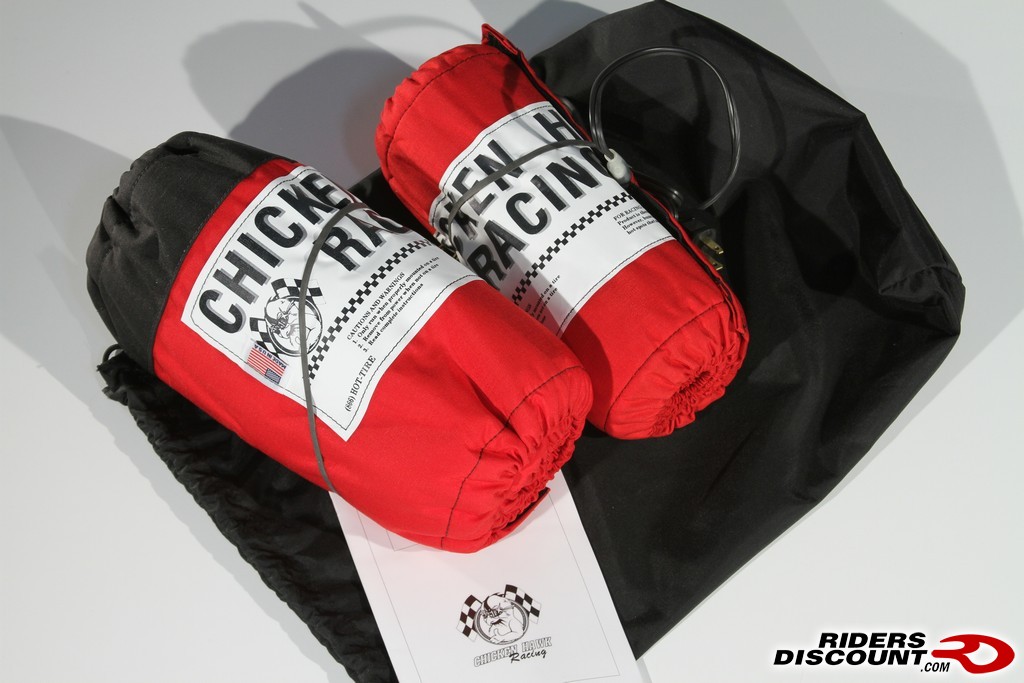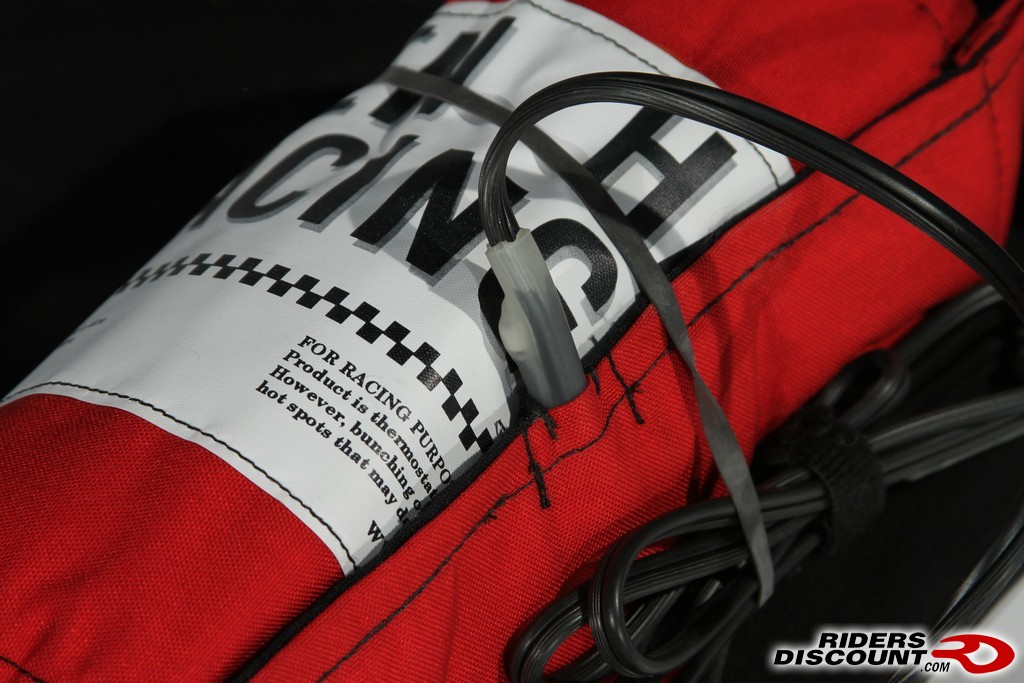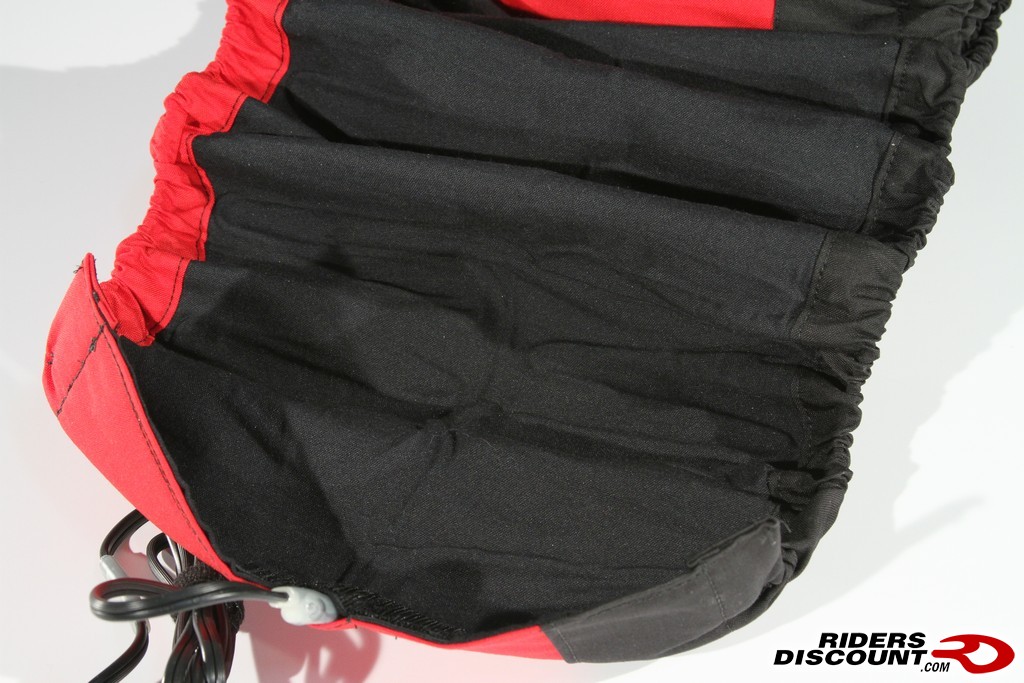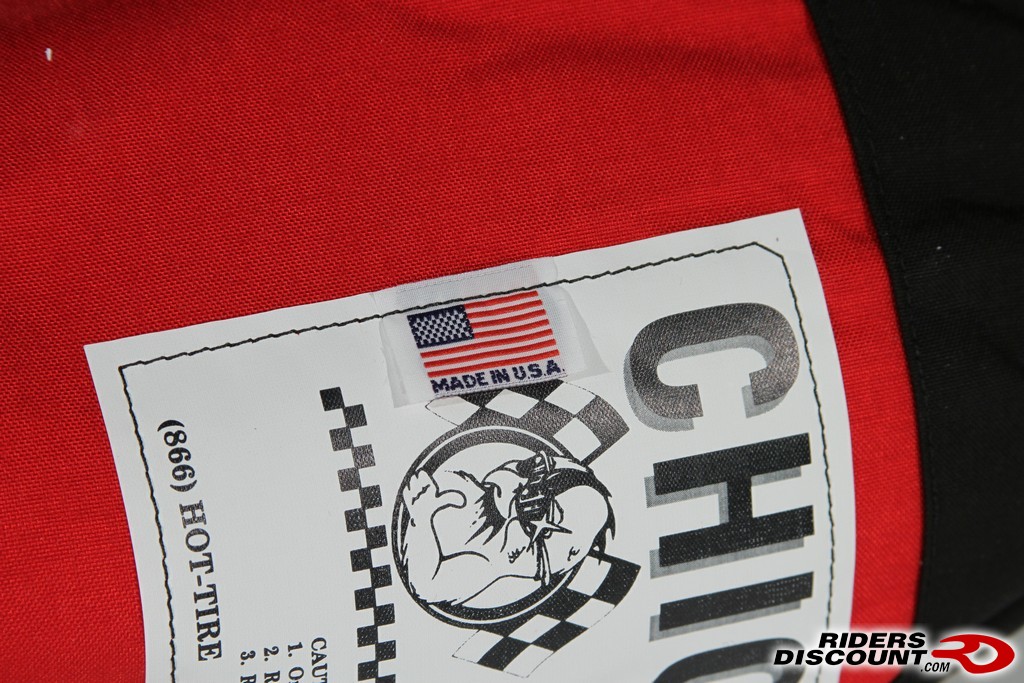 Pole Position tire warmers have a user selectable three-temperature setting of 130˚F, 155˚F & 175˚F that is adjustable with the flip of a switch. With these it is possible to set temperature closer to the tire manufacturer's recommendations and track conditions. Warmers come in a protective hard plastic carrying case.