Discussion Starter
•
#1
•
Back in the beginning of Dec. I crashed my Monster at a track day at Buttonwillow. I wound up with a smashed headlight, bent bars, bent shifter, broken signal and a crater in the tank. Thanks to the DML, especially Hiero and Crash I was back up and running by Christmas.
I figured I'd live with the dent for awhile. My baby now had character as well as soul. A good friend of mine is going to school at night for auto body repair and painting. She is doing it to learn how to restore bikes for a hobby. She ever so generously offered to fix the dent and paint it in her class. I just got it back this weekend.
Oh my god, it looks amazing! She did an incredible job.
Getting the tank back reassembled was a PITA. I have a bruise on my arm from getting the fuel pump back in the bracket. Thanks to Ducpainter who figured out why it wouldn't start after all that ;D
Here are the befores...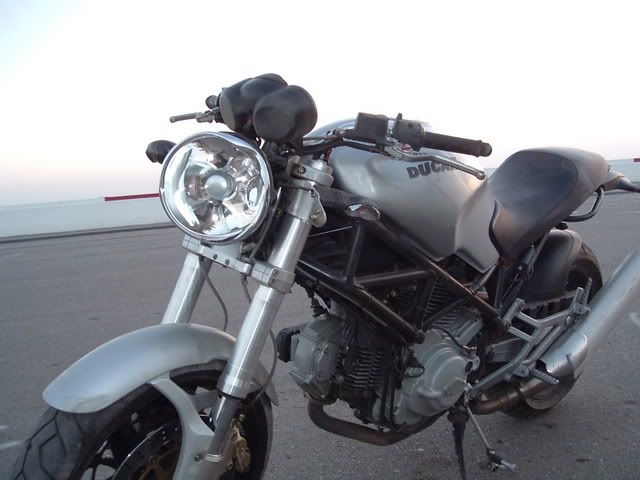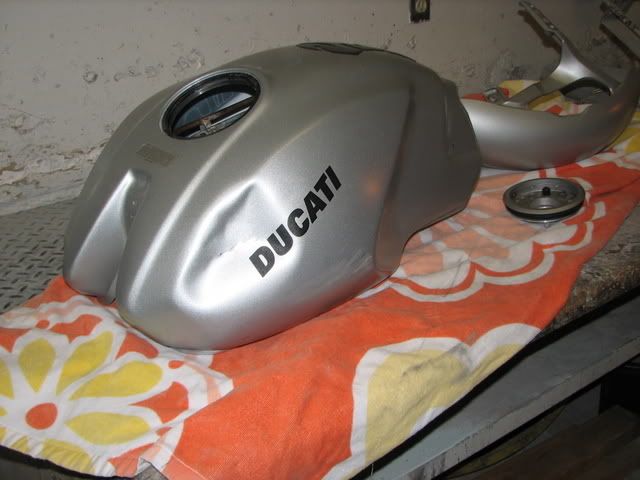 The bike was a silver dark which I loved but it was time for a change. I decided to go with pearl white so the bike is now Cadillac White Diamond. I am unbelievably impressed with how it came out. Before it went back together, it was sitting on a stand in my living room like art. [laugh]
My pictures are not doing this justice, the paint really has to be seen to be appreciated.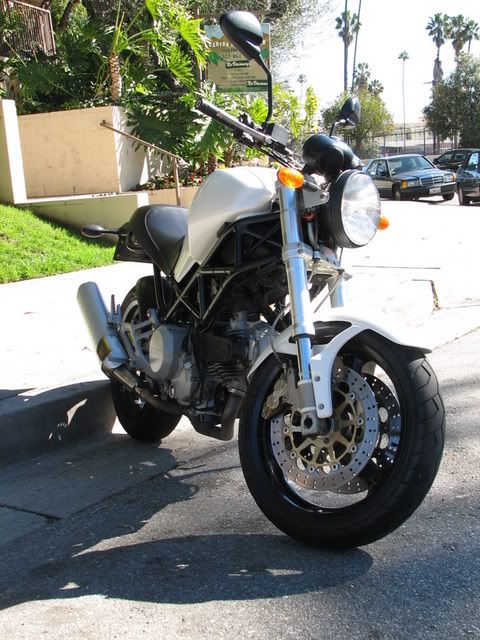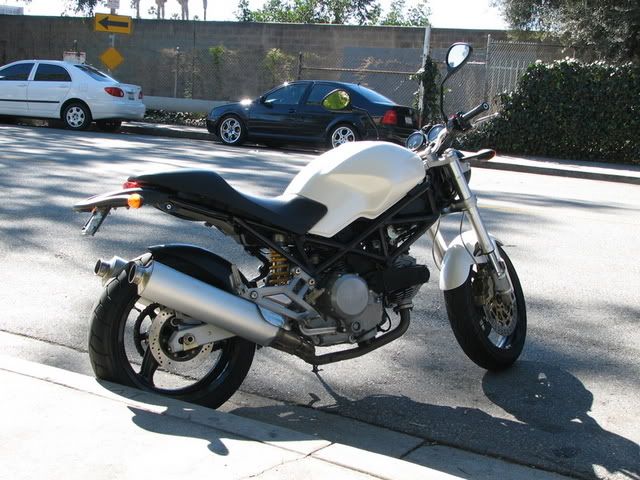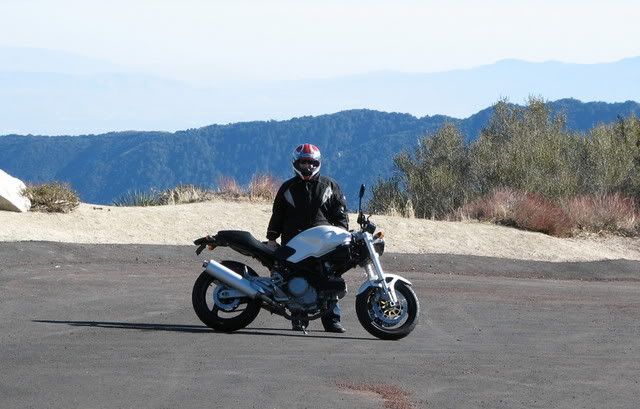 My camera batteries died so thats all I have for now. I couldn't decide what to do about decals so we left them off for now. I know I dont want to put the stock ones back on. I may either leave it as is or go with the cagiva style in black with a gold outline.
I'm still giddy about this!