Constructed with a 1.2-1.4mm thick leather chassis, the Alpinestars RC-1 suit offers a lot of protection without a hefty price. GP Armor can be found in the shins, shoulders and elbows along with smartly-placed foam pads in the hips, chest and back compartment - the latter of which can be upgraded with a CE-certified unit from Alpinestars. There's also a large aerodynamic hump on the back for even more protection. The suit employs plenty of ventilation too – the entire center of the chest, from the neck to the hips is perforated. There are also intakes on the shoulders and forearms that effectively allow air get to the inside and a removable mesh liner makes getting into and out of the suit a little easier along with promoting cooling efficiency. Accordion stretch panels on the shoulders, lower back and in front of the knees allow for free movement when you're on the bike.
We have these in US sizes 48-64 in black, gray, red or blue. Call MIKE at 866.931.6644 ext 804 for expert sizing guidance. You can also email your questions to MIKE at RIDERSDISCOUNT dot COM with RC1 in the subject line and we'll get back to you right away.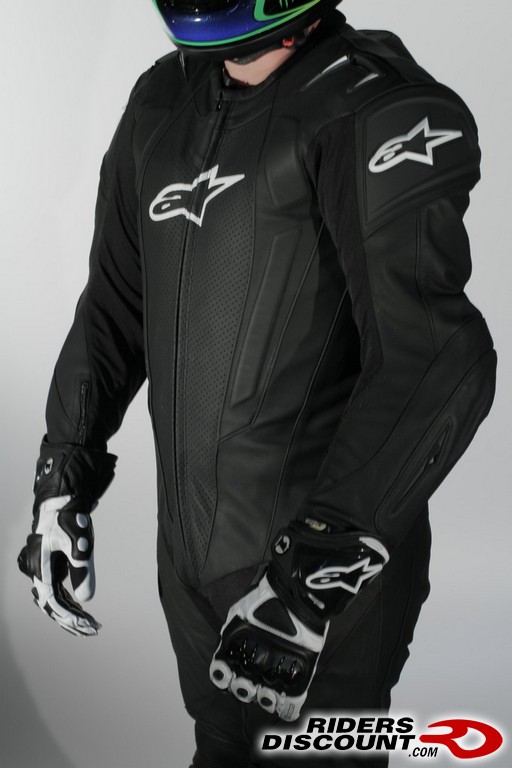 GP knee sliders.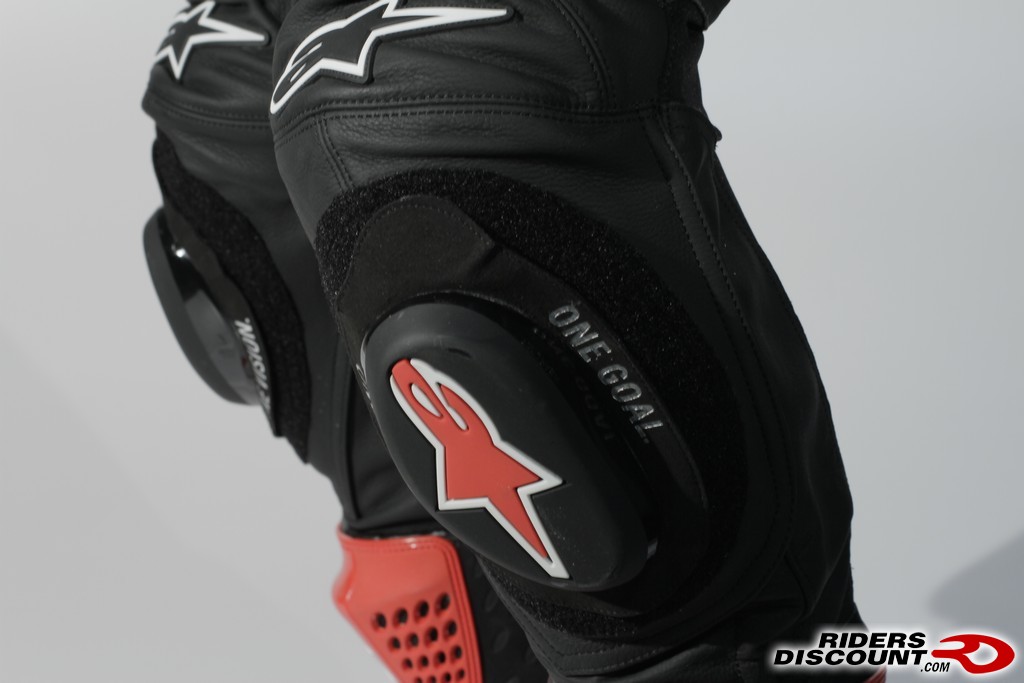 Stretch panel inserts on the arms and around the crotch make the suit fit like a glove for a wide range of builds.