Built with a 1.2-1.4mm thick leather chassis, the MX-1 jacket from Alpinestars offers the highest level of protection available from the Italian safety gear manufacturer. The first thing you notice when looking at this jacket is the high-modulus thermoplastic shoulder protector. These large pads cover what is often the most vulnerable part of any riding jacket since, in order to retain flexibility, this part has several seams that meet in very close proximity. A slide could potentially wear through all of these seams at the same time, exposing what lay beneath to abrasion. With these seams covered, the rider is permitted a great deal of flexibility while retaining maximum abrasion resistance. The external protectors also help deliver an exceptional amount of cooling air to the shoulders and back, something that is not always possible to do safely in that area. It's not all about abrasion resistance either since, Alpinestars' top-of-the-line CE-certified GP Protectors are located in the elbows and shoulders for impact absorption. There's also PE padding in the chest and back which can be upgraded to further enhance what is already a great protection package.
Available in sizes 48-60 US, this jacket offers a fit for your specific size, good for those of you that are between medium and large. We have these in red, black and blue.
Call MIKE at 866.931.6644 ext 804 to order yours today. If you have any questions about this jacket, send an email to MIKE at RIDERSDISCOUNT dot COM with MX1 in the subject line and please be sure to include the size and color you need. If you're unsure of fitment, our expert staff can get you sized up correctly drawing from their years of experience with protective gear.
Solid black.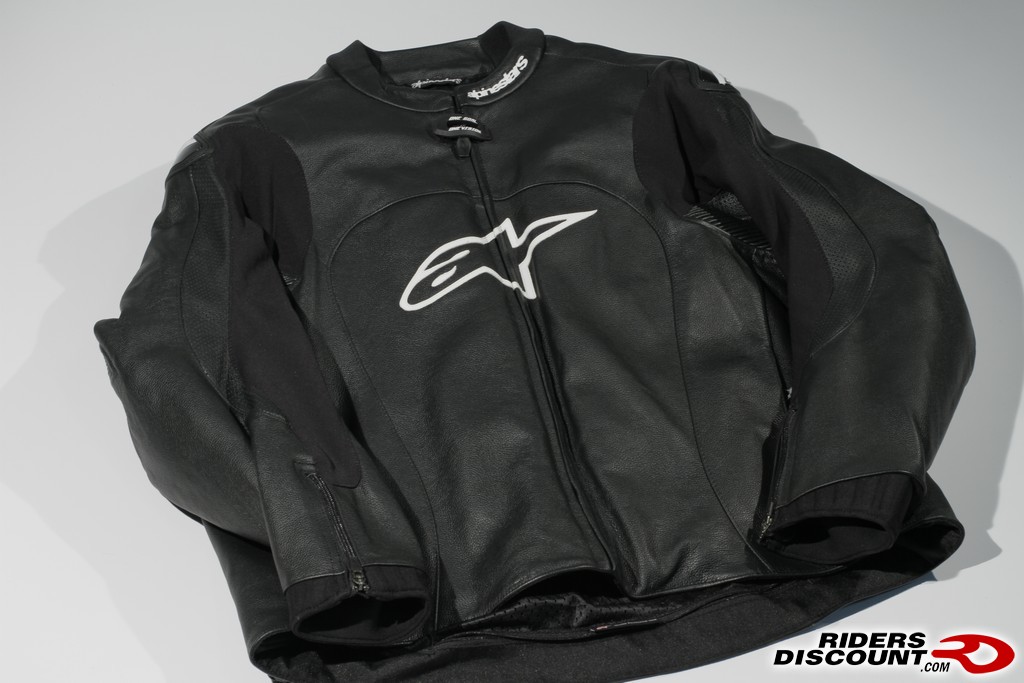 Lots of ventilation in the shoulders.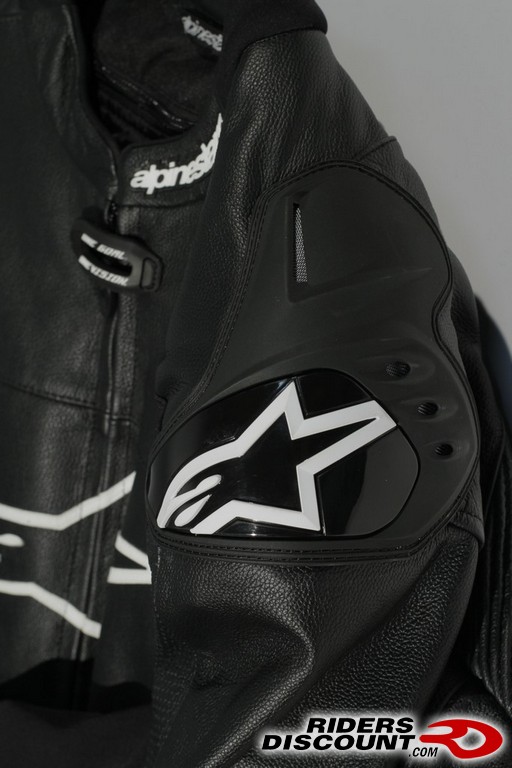 The arms too, are perforated to get air in.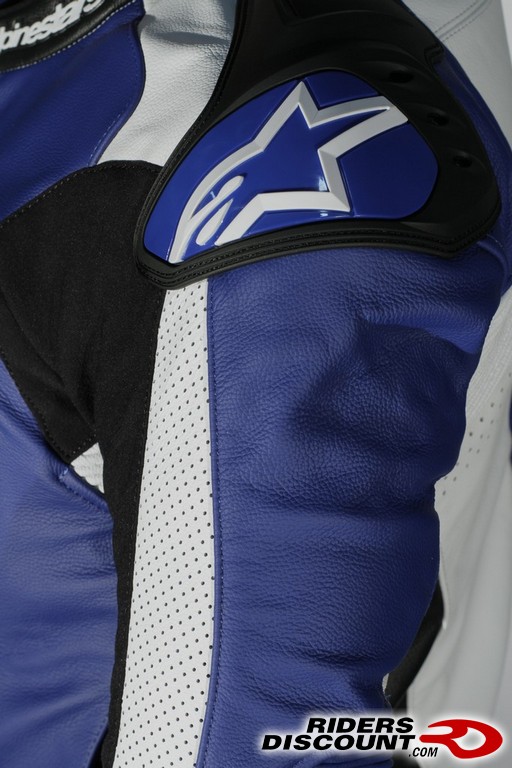 Vented collar is aided by an aerodynamic hump that has voids strategically placed to deliver cooling air to the back yet still function in reducing ground impact.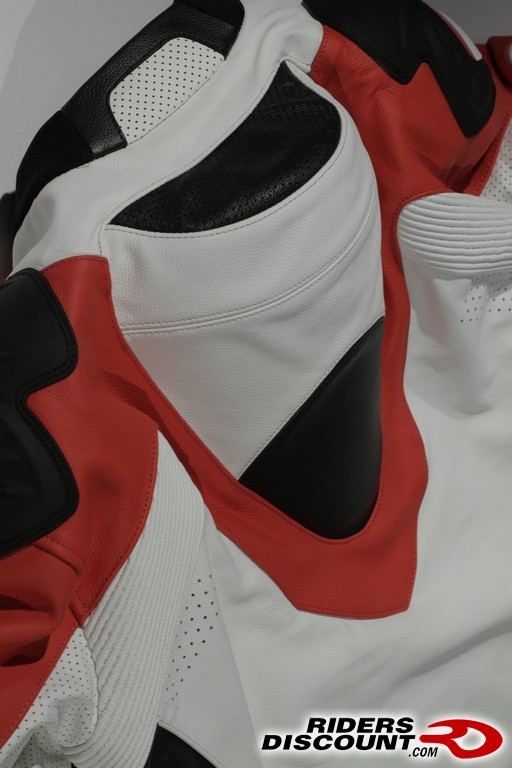 Just because the jacket offers excellent cooling, doesn't mean you have to be cold at night, so a removable liner is included. You can stow this in your bike's tail piece when it's not needed.