If you've ever looked at a basic, no-frills helmet design you may have noticed there isn't much to it: no ventilation, minimal padding and definitely nothing in the looks department. AGV's K3 on the other hand, while an entry-level helmet with respect to their other full-face helmets, is loaded with many of the same features of the company's top-of-the-line models but without the hefty price tag. When you take it out of the box, the helmet feels solid thanks to a one-piece High Resistant Thermoplastic (HIR-TH) shell which is engineered to act not only as an impact dispersion mechanism in a crash (like a fiberglass shell) but also to absorb impact energy as well. It's also surprisingly light for a helmet with this kind of shell construction.
Inside, the removable Dry-Lex head liner & cheek pads, with their moisture transport properties, keep you cool and dry by working with the integrated ventilation system to draw sweat from your head out to the atmosphere. Ventilation is addressed with three intakes at the front: a single chin vent and two more on the forehead, all of which are closeable and easily operated with a gloved hand. On the back, six more vents are built into the shell to pull the air that's inside, out. These are positioned with two in the upper middle and two more pairs at either of the lower flanks. All of these work in conjunction with channels molded into the shell's liner and customers report that the system works very well. Shield changes are a snap with AGV's Extra Quick Release System (XQRS) – all you have to do is open the faceshield, push down on two tabs and it comes right out and a full range of smoked and iridium visors are available to suit your tastes.
You can read more about the helmet
on our website
and then give Mike a call at 866.931.6644 ext 804. His expertise can help you get sized correctly and have your helmet shipped out fast. You can also email him - MIKE at RIDERSDISCOUNT dot COM is the address. If you're new to the AGV line, be sure to tell us the size and model of your current helmet so our experts can get you fitted appropriately.
The K3 helmet is available in flat black, gloss black, white or silver solid colors.
Flat black.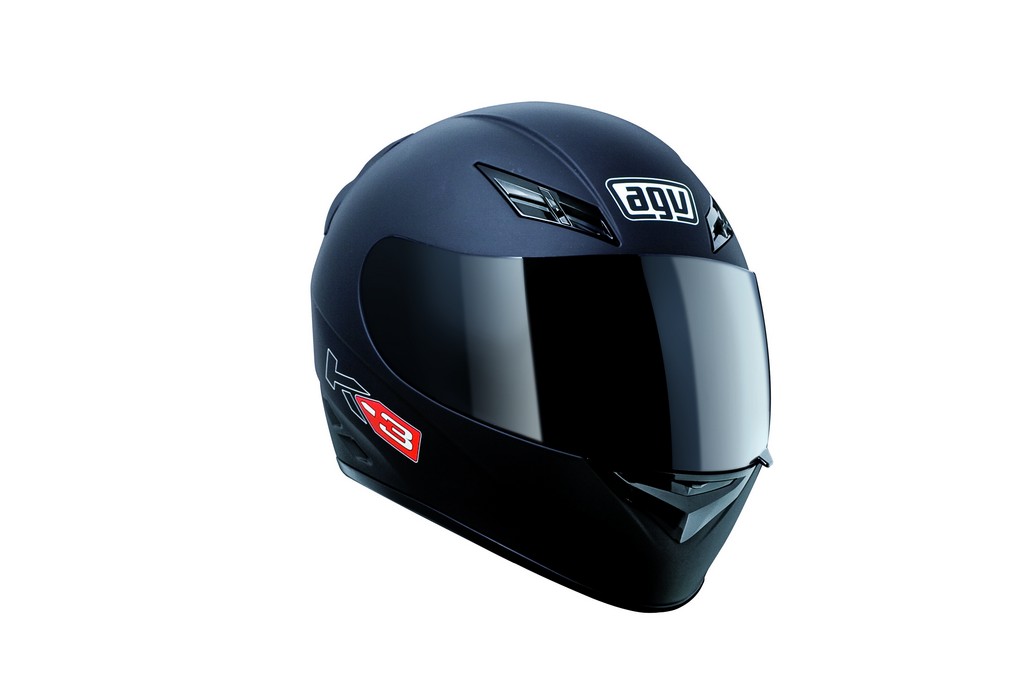 Silver. Don't forget to ask for a dark or iridium faceshield when ordering as the helmet only comes with a clear visor.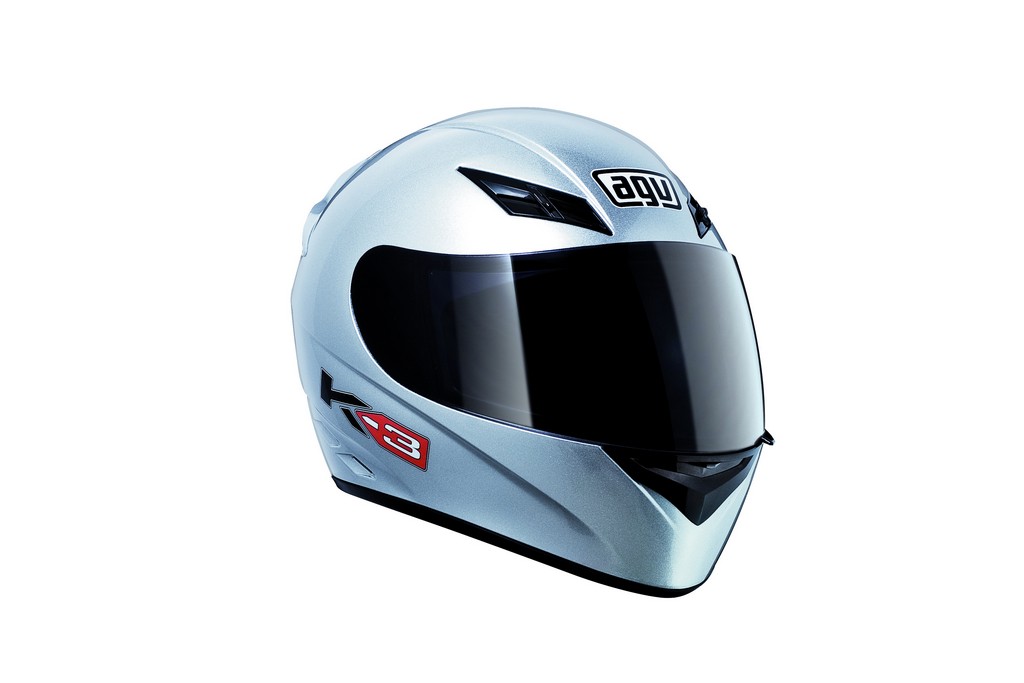 Gloss black.