The AGV K3 helmet has many of the same features as the Italian company's top-of-the-line GP-Tech helmet without the price tag. Modeled after the 9-times World Champion's limited-edition Celebr-8 helmet, the K3 comes in two colors, black or yellow. Plenty of ventilation can be found on this helmet with closeable chin and top intakes and four exhaust vents on the back. Separate smoke and mirrored visors are also available to suit your needs.
Give MIKE a call at 866.931.6644 ext 804 and he'll send you a K3 in no time. You can also email him - MIKE at RIDERSDISCOUNT dot COM is the address. If you're new to the AGV line, be sure to tell us the size and model of your current helmet so our experts can get you fitted appropriately.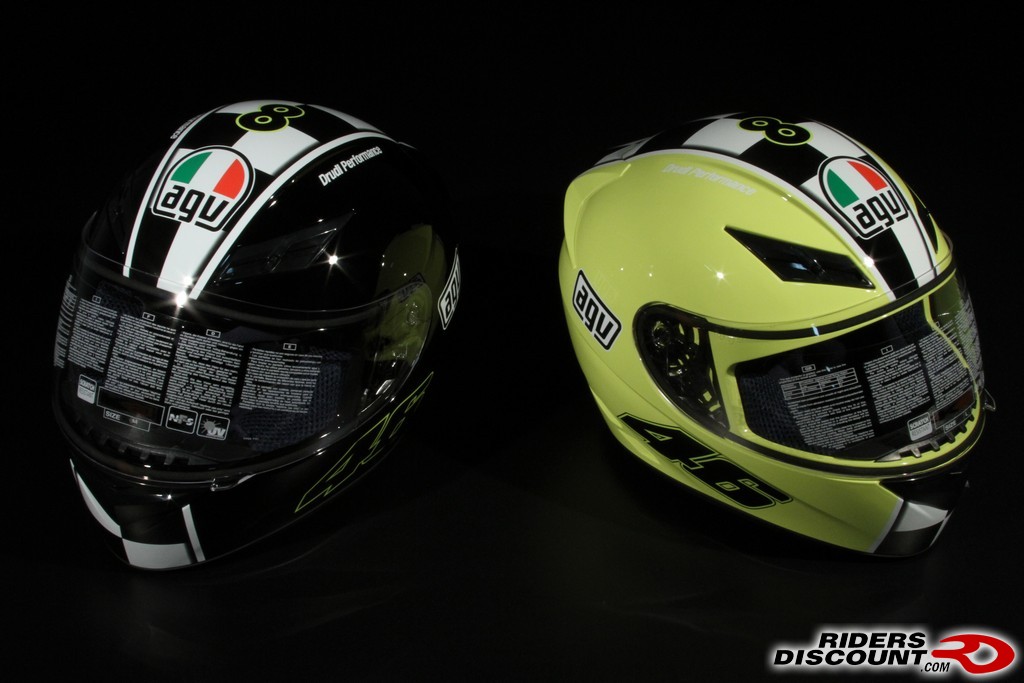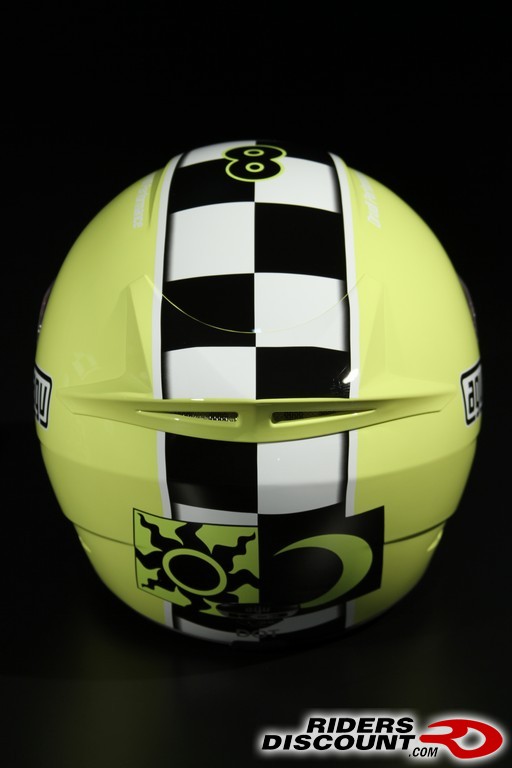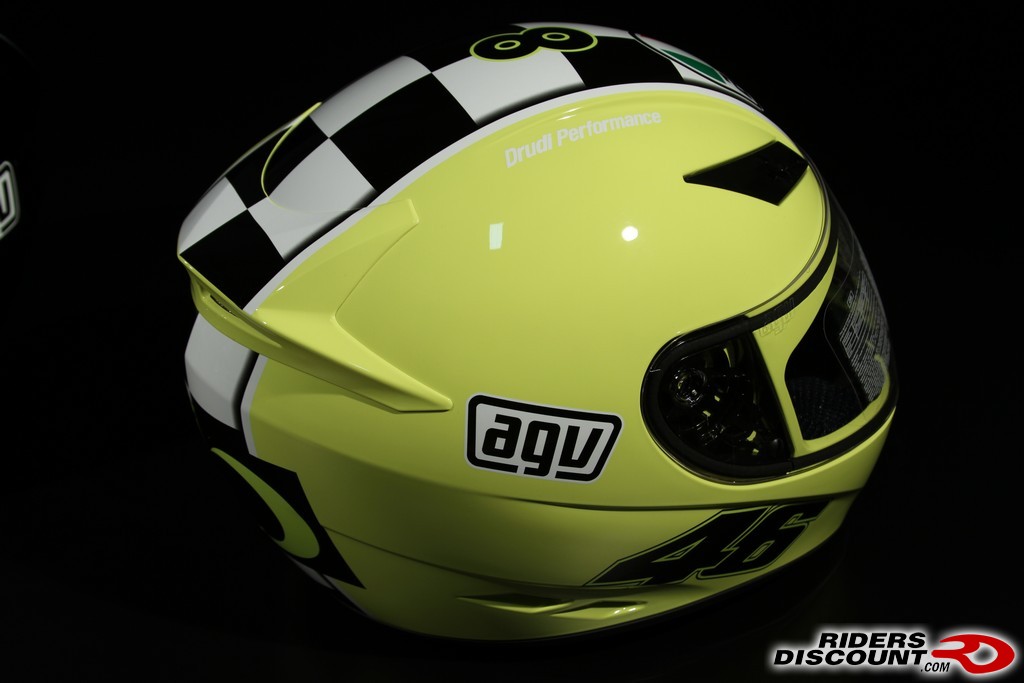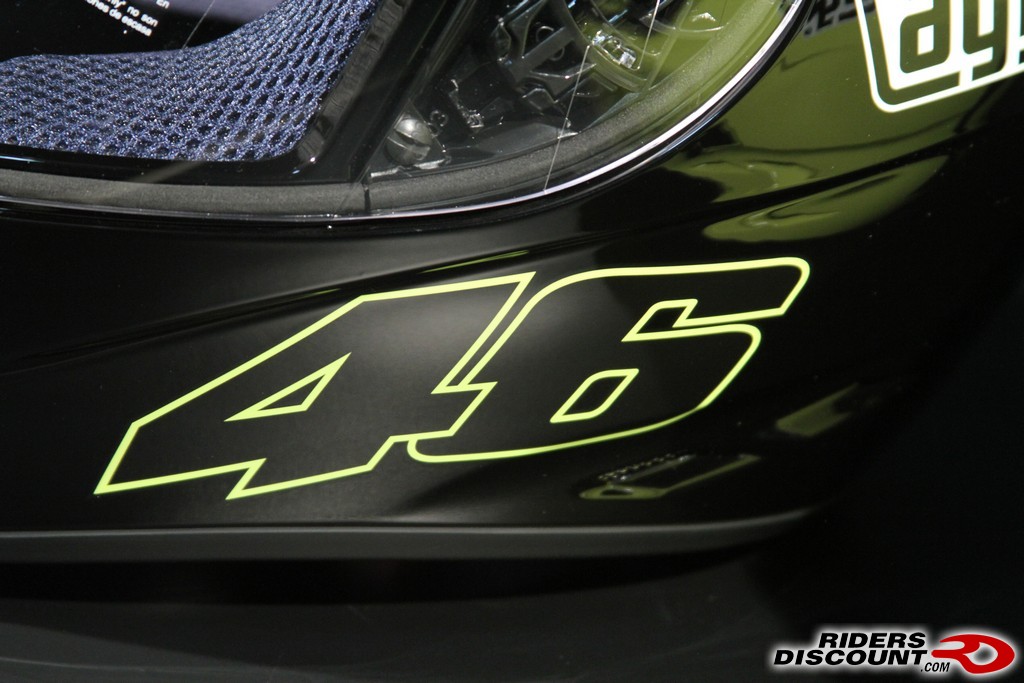 Fully-removable interior.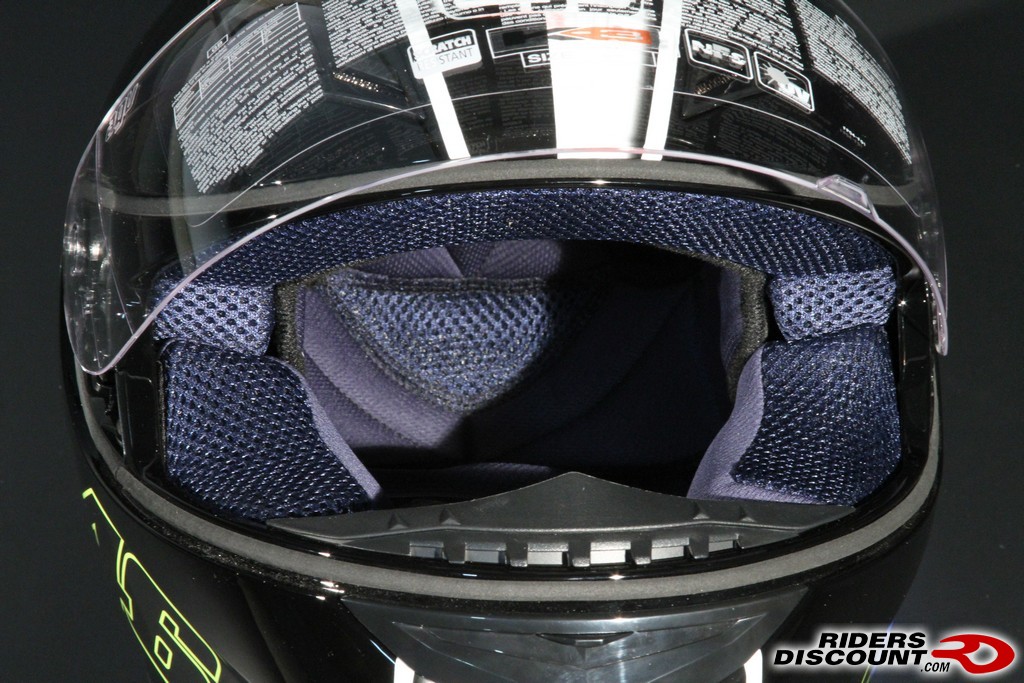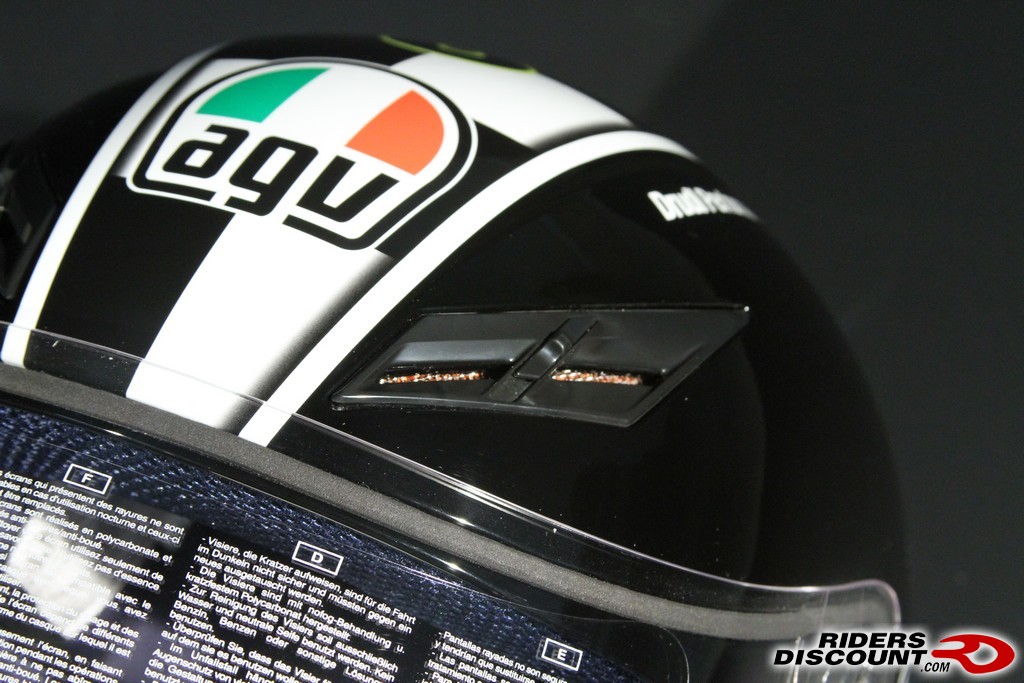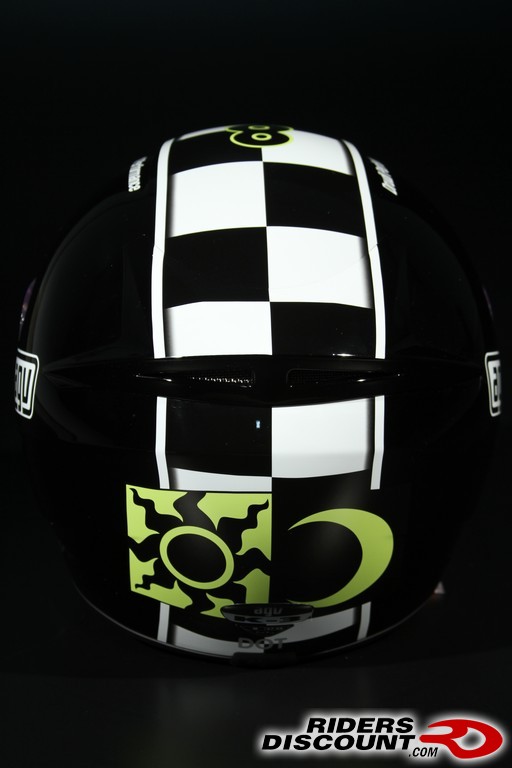 Plenty of ventilation.