Discussion Starter
•
#1
•
Wanted to share my brake & clutch master cylinder upgrade I recently did. There wasn't too much info on others doing this and dealing with the ABS. First off, I'm using Brembo RCS19 and 16 master cylinders. Since the brake and clutch lines mount on the bottom of the RCS, you will need to use new lines. I used Goodridge universal lines and banjos, they just screw together. For the brake, you will need to replace the hard line coming off the ABS. I used a 30" line with a 20 degree bend banjo.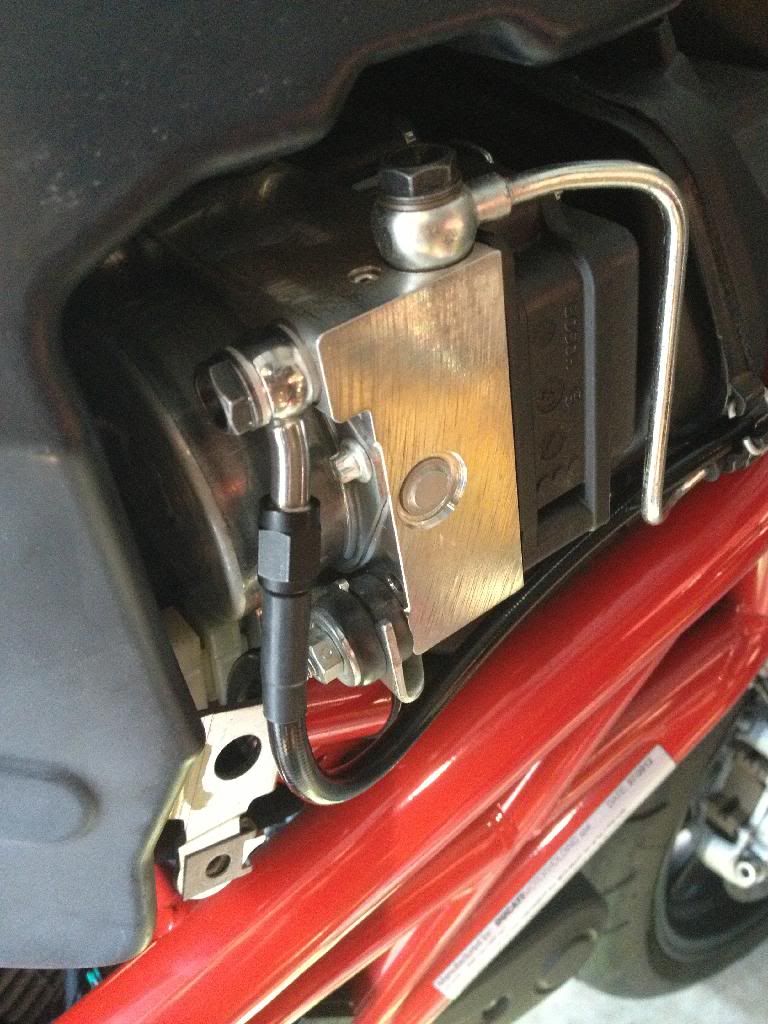 Run the line like the stock one goes towards the master. Now the stock start switch is too wide to use the RCS19, it will hit switch when you pull the lever, so I spliced a thin Honda start switch to the stock connector. There are only 4 wires so it's pretty easy. The RCS19 has a brake light switch which will plug right in to the stock wiring. I used a side bend banjo to get the correct angle and clear the brake switch wiring.
You have lots of option for reservoirs and Brembo makes a reservoir kit for the RCS. I used a Rizoma reservoir and bracket with a Driven Racing handlebar mount.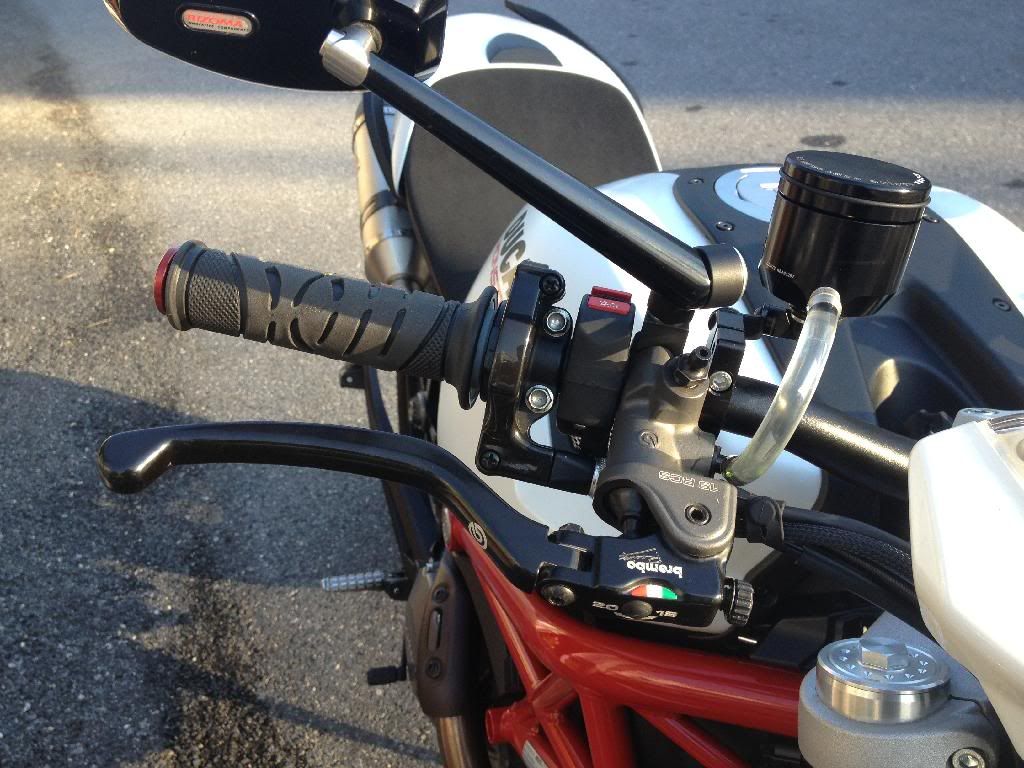 For the clutch, I used a 40" line with a 20 degree bend at the slave
You will need to use a hydraulic clutch switch at the bottom of the master and plug it the stock wiring. I used a smaller Rizoma reservoir and Driven Racing handlebar mount and used a straight banjo fitting.
So how does it work...they work awesome. The brake is a lot more firm with better feel. The clutch is also a big improvement. The stock clutch felt like it was on or off, know I have good modulation.
And it looks pretty cool.