Discussion Starter
·
#1
·
I met with a DML'er this week and noticed that he was in jeopardy of serious engine damage.
Check out this pic: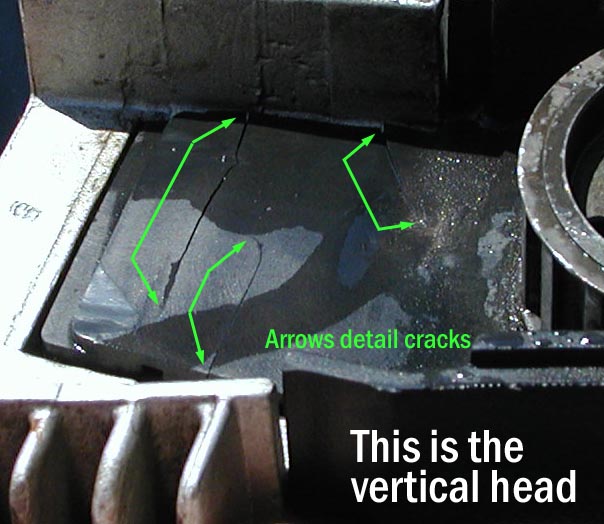 Now, below the cracks shown in this picture, HIS inner cover was lifted out and rubbing on the belt! ALSO, the cracks went almost completely across. One light tap with a chisel and the piece fell off and promptly broke into two!! There was only a piece 1mm wide by 5 or 6mm long holding it on! IF this breaks, it can get sucked into the belt and cam sprocket.
If you have 2V engine 1998 or older, you should double check this...
Chris