2008 Monster 695 Black/Red 7400miles, still under warranty $5200 (FL)
I bought it new at Florida Motorsports in Tallahassee, FL. Right now, the bike is stock except for the 14T front sprocket and CW tailchop. I have the side covers, chopped stock shortie cans, 15T front sprocket and FatDuc to include as well.
It has ~7300 miles and is under warranty until April 2011.
$5200 is really the lowest I can go.
It's perfect and ready to ride.
Contact Jeff at (850-321-5540) or
[email protected]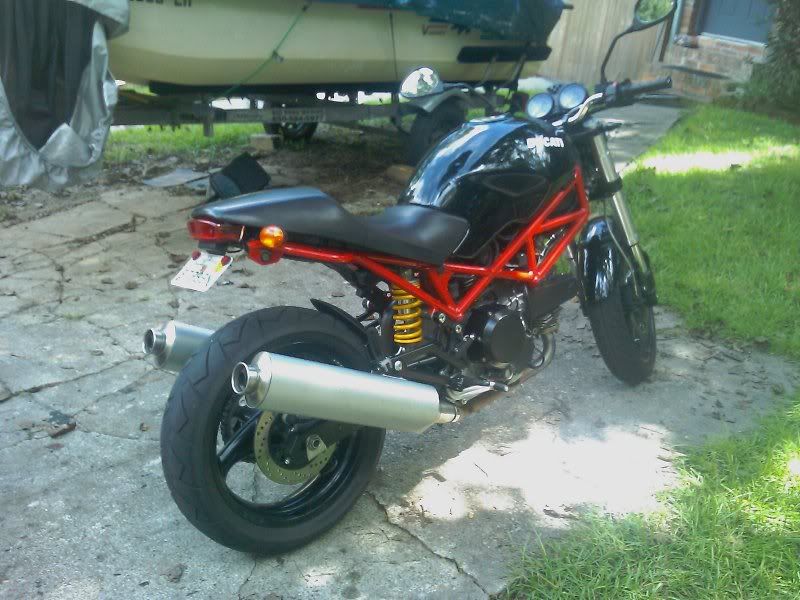 Here's some progressive pics of it since I got it about a year and half ago.