Discussion Starter
·
#1
·
Hi all,
I have a 2000 M900S. The tach is acting all crazy on me; it does not read properly. It will either stick / hover around 1k - 2k or bounce around all psycho-like when I'm at freeway speeds.
The photo likely shows the culprit (the screws).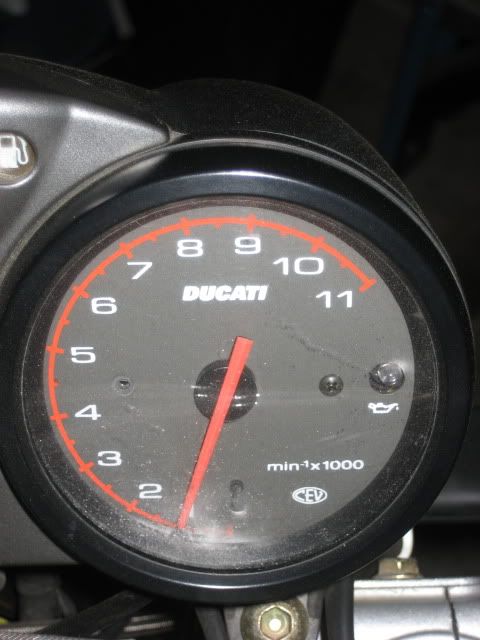 Is there a way to remove JUST the tach from the gauge cluster to sort this out? Tricky?
Which leads to me to this: anyone have a digital version of a factory service manual for a 2000 M900? I searched for it, but it's just a disaster when trying sort through all the screwed up links and no-replys when it comes to service manuals. I suppose I can't expect much more now, but thought it'd be worth a shot.
Thanks a ton for your insight and help, everyone. Be safe and have fun.
- Ryan