Discussion Starter
·
#1
·
The sale of this bike has been postponed until the Spring. I just can't bear to part with my Duc!
PRICE LOWERED TO $X,XXX. That is a steal for a clean M900.
I was working a deal with a DML member who unfortunately fell onto some bad luck the day before we were to meet up. The bike is still for sale!
I recently bought a *MINT* 1998 Monster 900 from the second owner. The original owner rode the bike for 700 miles, added FbF exhaust, K&N filter and a jet kit. He then sold it to the fellow that I bought the bike from. The second owner rode the bike for 10,000 miles and owned it for 8 years. He kept it in his heated garage, on carpet and under a cover. He took excellent care of the bike.
He also added clip-ons, had his dealer put in new fork springs and went up 2 teeth on the rear sprocket.
While talking with some friends in a gravel parking lot, he lightly dropped the bike after loosing his footing on the gravel. There is a small mark in the tank (absolutely NO dent) where the clear coat was rubbed slightly. There is also a slight spot where the muffler took a dent from a rock. The carbon fiber is NOT splintering and he had to point out the spots for me to even see them.
The bike is in incredible shape, but I need the money more than I need the bike. It is yellow, has 11,000 miles and is located in Kansas. I am asking
$4,500
$X,XXX Don't be shy to PM me an offer.
I will be giving the rear hugger (in great shape) and the original handle bars to the new owner.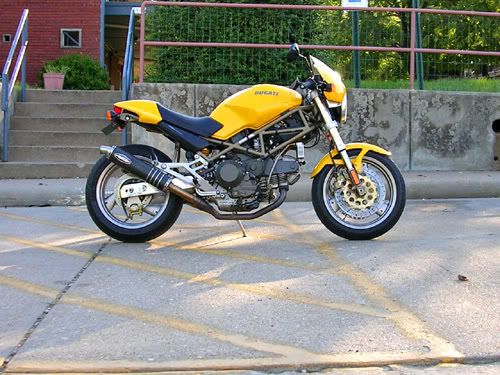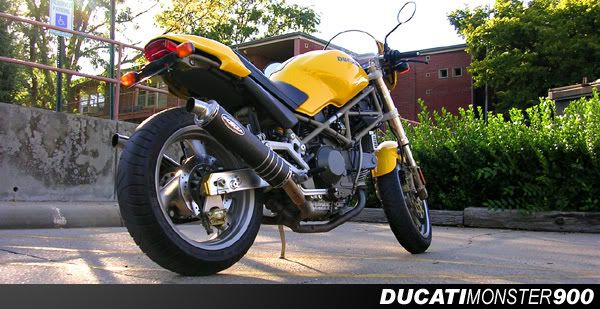 -Danimal