Frame Slider install on my 696 - uneven??
---
I did a frame slider install on my 696 today, and for the life of me I could not figure out why they would not appear "even". No matter what we did, it always appeared that the right hand side (when facing forward) juts out further from the bike than the left.
When I had the bar stuck through the engine block, before the sliders themselves were bolted on, I made very sure that it looked like I had an equal amount of thread on the bar sticking out of the hole on both sides. But alas, even though we pulled it in and out a couple times, no matter what they just always looked uneven like this.
Is there maybe some purposeful reason for this? Other stuff sticks out further on the right? Or am I just screwing it up somehow...
It's on and bolted on solid, it's not going anywhere. It just looks uneven, that's all.
Pics: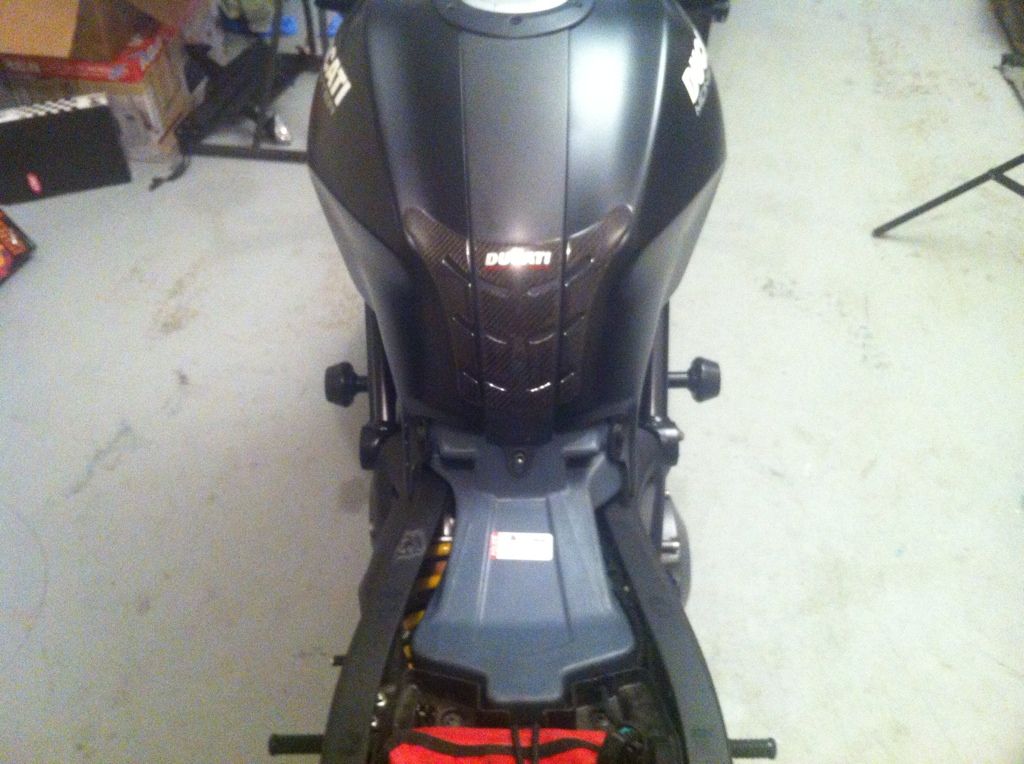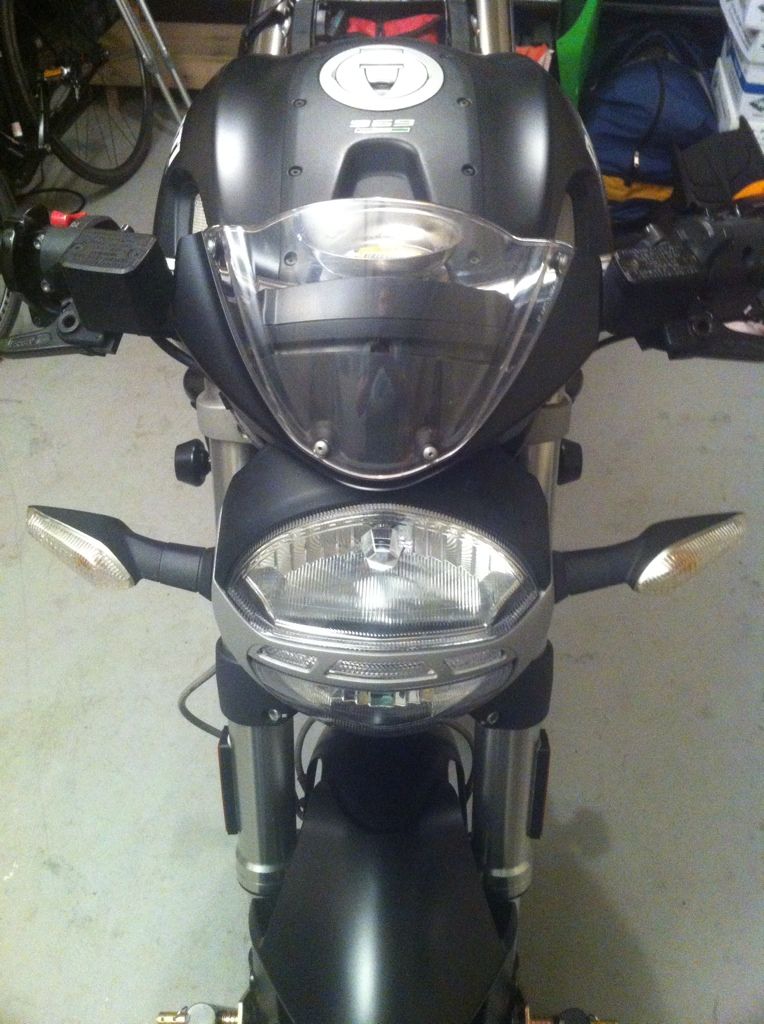 Left side, 8.5cm from frame to end of slider: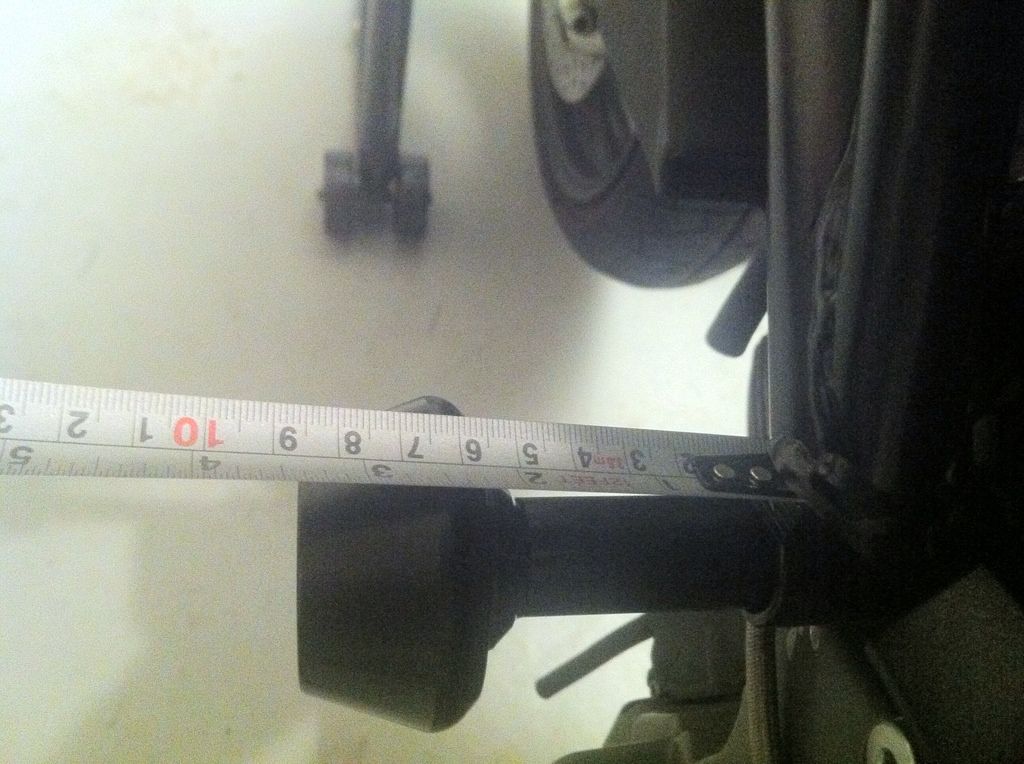 Right side, just under 9.5cm from frame to end of slider: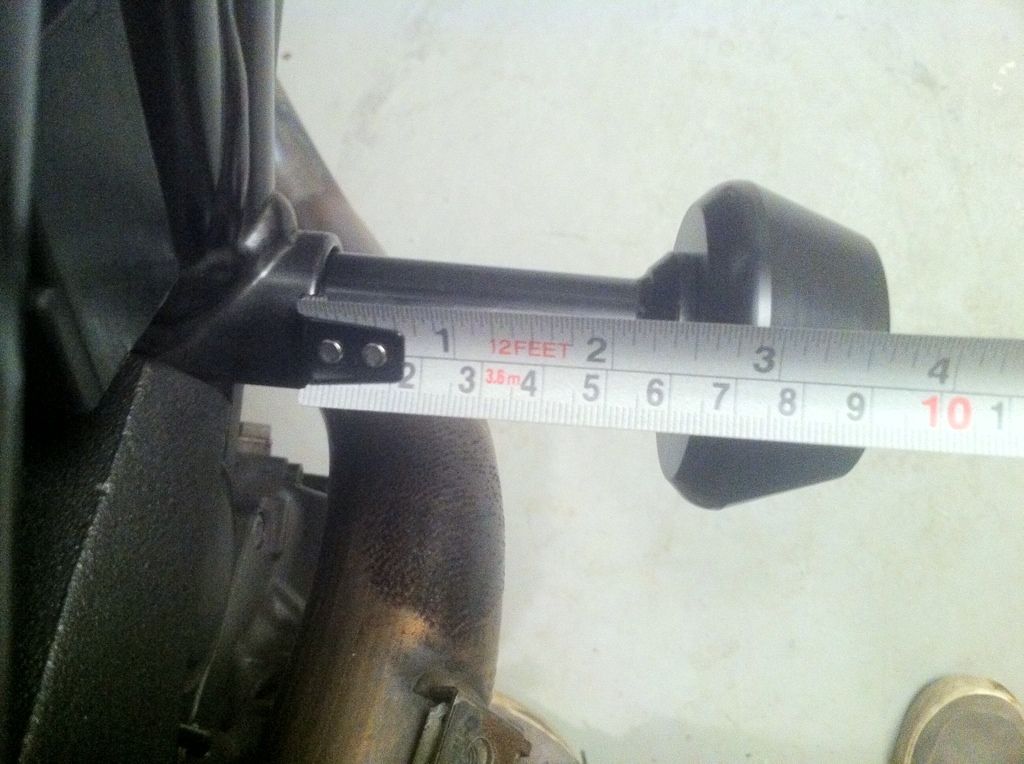 Thoughts?
Thanks.
I'm not sure what brand those are, but I have Evotech sliders and they are the same length on each side.
---
2012 Nicky Hayden #69 Ducati Monster 696 ABS

Ducati Performance Termignoni Carbon Race Exhaust ∙ Ducati Performance Race ECU ∙ Ducati Performance High Flow Filter ∙ Ducati Performance Open Airbox ∙ Ducati Performance LED Indicators ∙ MotoDynamic Sequential LED Integrated Indicators ∙ Evotech Tidy Tail Fender Eliminator ∙ Evotech Frame Sliders ∙ Reverse Retro Barend Mirrors ∙ ASV F3 Shorty Black Clutch/Brake Levers ∙ Pro Tek 14T Front Sprocket ∙ GoPro HD Hero2 Motorsports Edition

Posting Rules

You may post new threads

You may post replies

You may not post attachments

You may not edit your posts

---

HTML code is Off

---