Member
Join Date: Oct 2012
Posts: 68
2005 Monstro Monster S4R Part-out
---
Just posted this on Ducati.ms.. figured I would have more exposure on here.
I have a 2005 Monster S4R with 996 Engine that I need to part out. I would like to keep it, but it needs too many parts to get it on the road and I have a 2nd Monster I want to part out as well. I'll start a different thread for the 2nd Monster to avoid confusion.
Here's what I have:
1x 2005 Monster S4R Frame with 996 Engine (Low-sided, low miles, Clean title, no leaks or dings on the engine) - $1600
The Parts:
1x Quat-D Ex-Box Exhaust system; like new - $1200
Marchesini wheels, straight, black no scratches or dings front & rear - $1500
Ohlins Rear shock with external reservoir and adjustment module. - $1000
STM Black Billet alloy Crankcase oil Breather - $100
Key + ECU + Ignition and seat lock - $250
Single Side Swing Arm + Eccentric - $500
Front-Rear Rotors + Calipers (snow flakes up front) - $450
Front Steel braided Brake line - $75
Clutch MC+ Slave - $150
Rizoma Alloy Clutch and Rear Brake Fluid containers (Clutch has some light scratch on it) - $150
Magura Handlebar - $40
Front Fender (plastic) - $50
Sprocket Cover - $10
Chain Guard - $15
Tail Fairings (Black w/ logo) - $80
Tail under tray - $60
Kickstand + Sensor - $100
Carbon Fiber Timing Belt Covers - $175
Oil Cooler + Lines - $250
Radiator w/ 2 fans - $350
coolant reservoirs - $25
and other bits and pieces.
Not sure what to charge just yet, but if you make me an offer I will likely consider it.
Will post pics and prices later if needed.
PM for offers or post here for questions.
Thanks for stopping by.
---
Last edited by tunnelvision748; 11-01-2012 at

12:39 AM

.
Senior Member
Join Date: Dec 2010
Location: Bavaria, it's near germany
Posts: 103
what's the mileage on the ohlins rear-shock ?
Member
Join Date: Oct 2012
Posts: 68
Quote:
what's the mileage on the ohlins rear-shock ?
The bike has just under 5k miles on it.. however its been sitting for a few years.
Member
Join Date: Oct 2012
Posts: 68
Quote:
I'm obviously interested
Nice bike.. I wouldn't do much to that except maybe the rear ohlins. Can't tell if you have one or not.. but I have one that fits your bike.
I need the motor. I PM you, send me some pics of what you have available.
i'll take the magura bars . . .
---
2007 S4RS - pearl/red with a few mods
2005 S4R - Bastarda Nera (sold)
2001 M900Sie modded to high holy hell (sold)
2001 996 Biposto - (sold)
dirtypunkysocalreggae . . .
www.facebook.com/mandorico
Member
Join Date: Oct 2012
Posts: 68
Junior Member
Join Date: Nov 2012
Location: NH
Posts: 10
What type of tail and under tray do you have?
Member
Join Date: Oct 2012
Posts: 68
Front Fender - $50 (black / OEM Plastic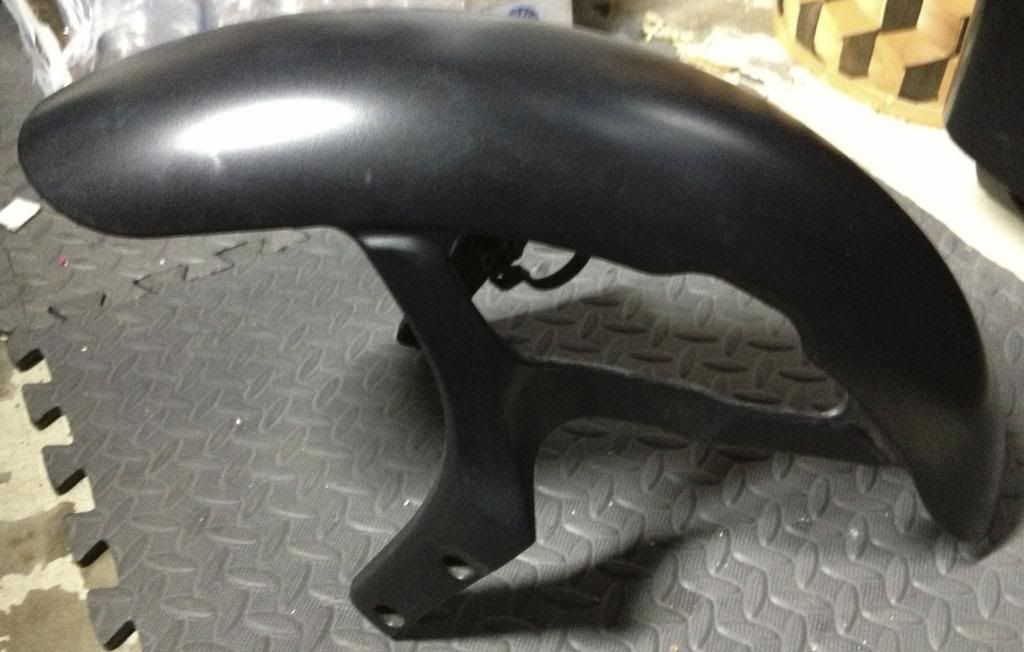 Tail Fairings - $80 (for Pair; Black OEM Plastic)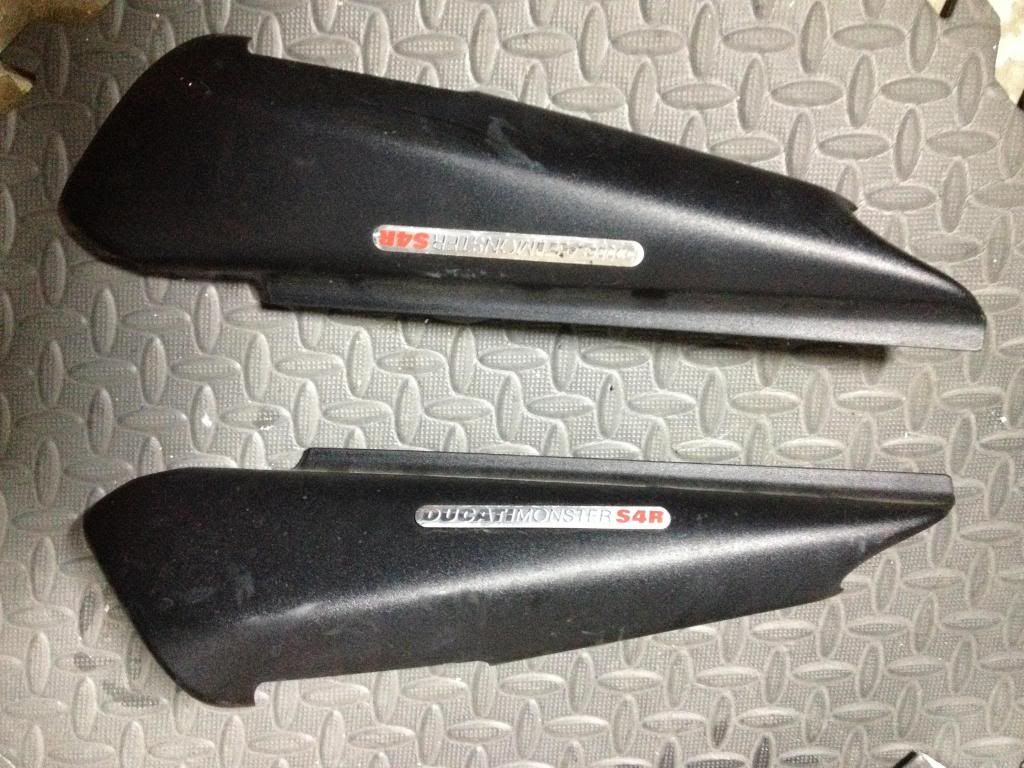 Rear Under Tray - $5 (damaged mount)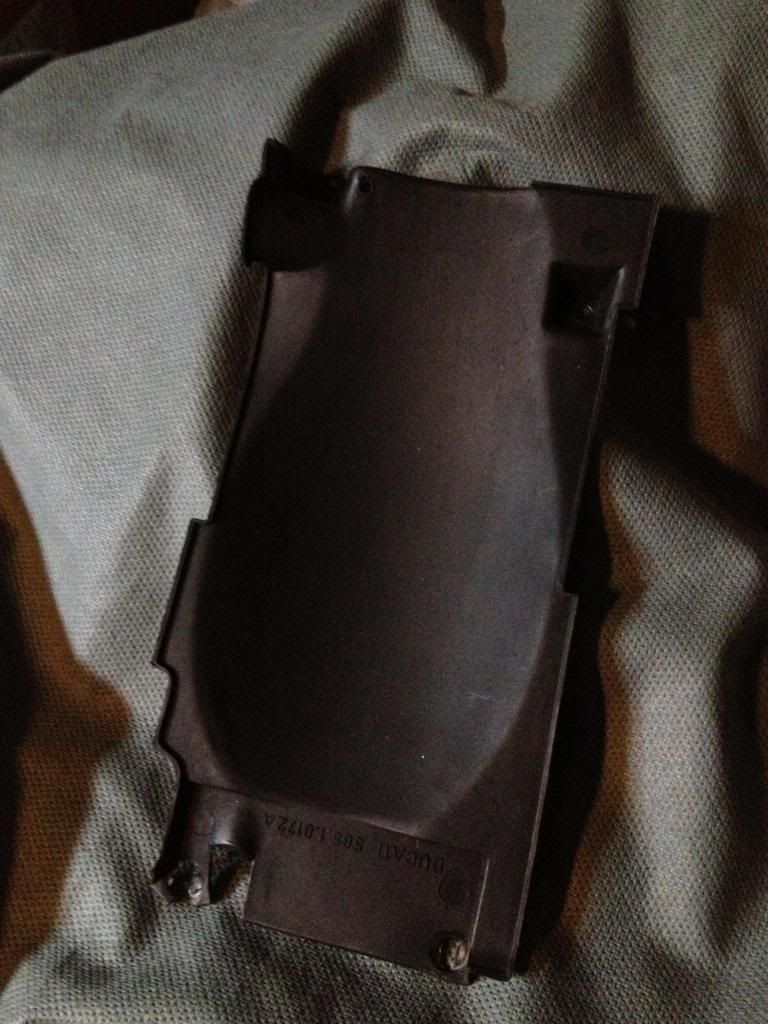 Posting Rules

You may not post new threads

You may post replies

You may not post attachments

You may not edit your posts

---

HTML code is Off

---